CVS Families, We would like to let our CVS families know that we feel extremely fortunate that we were able to have the opportunity to provide our students, if they so desired, a free summer food program. For those of you that chose to participate this summer we hope you have enjoyed the meals and that it has helped make life a little bit easier. In order to provide this service it was necessary to have at least 30 kids participate on a regular basis. The summer food program began on May 24, 2021 and we have had an average of 12 kids participating. During the time that we have provided this service we have found that the number of kids has not been enough to keep the program running. The final day for the summer meal program will be on June 24, 2021. We are sorry that we are not able to continue the feeding program but hope that during the past few weeks it was helpful to your family.

Great opportunity for you to honor our local veterans.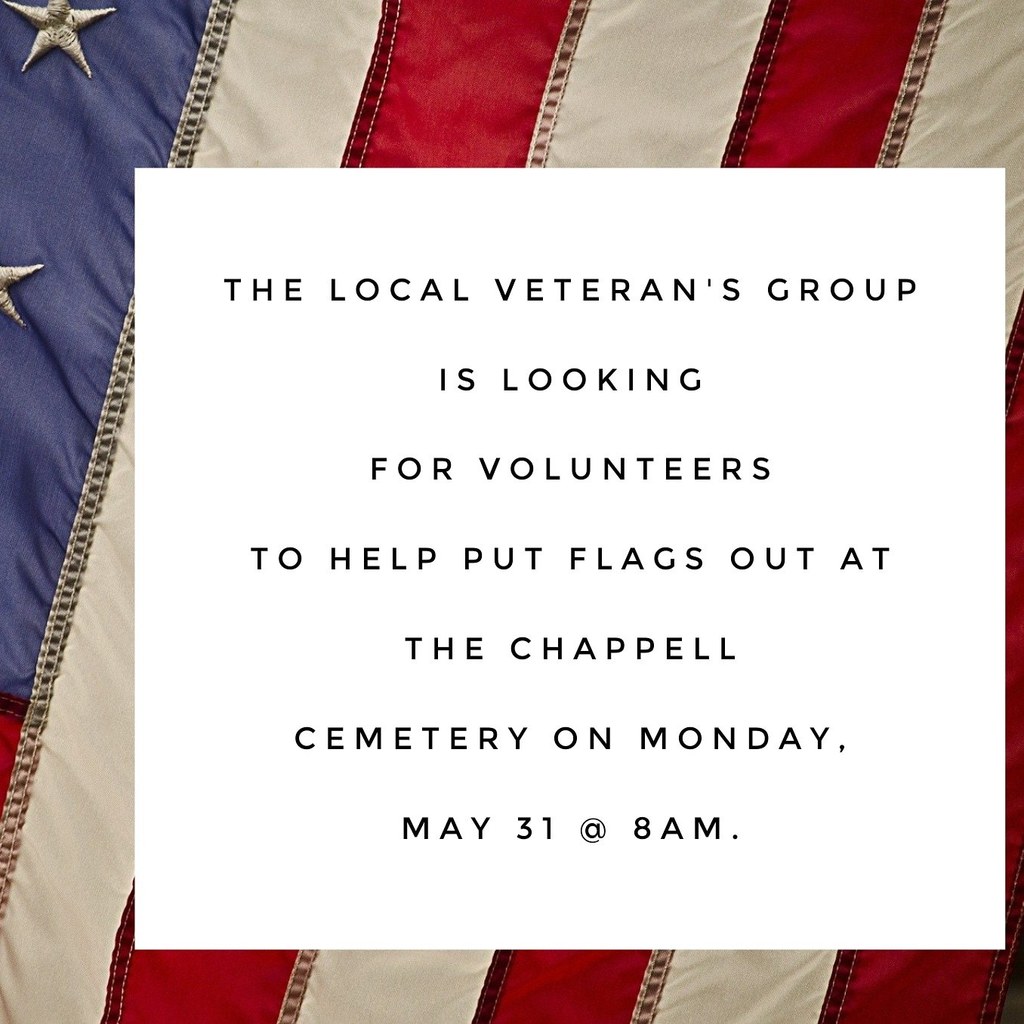 State Golf, Day 2! The boys will be playing the links for a second time, today, at Lake Maloney. Tee times are: Nolan 8:20 am, Ethan 8:30 am, Eli 9:10 am, Seth 9:40 am, and Diego 9:50 am. All times are Central. Good luck, guys! #StormSTRONG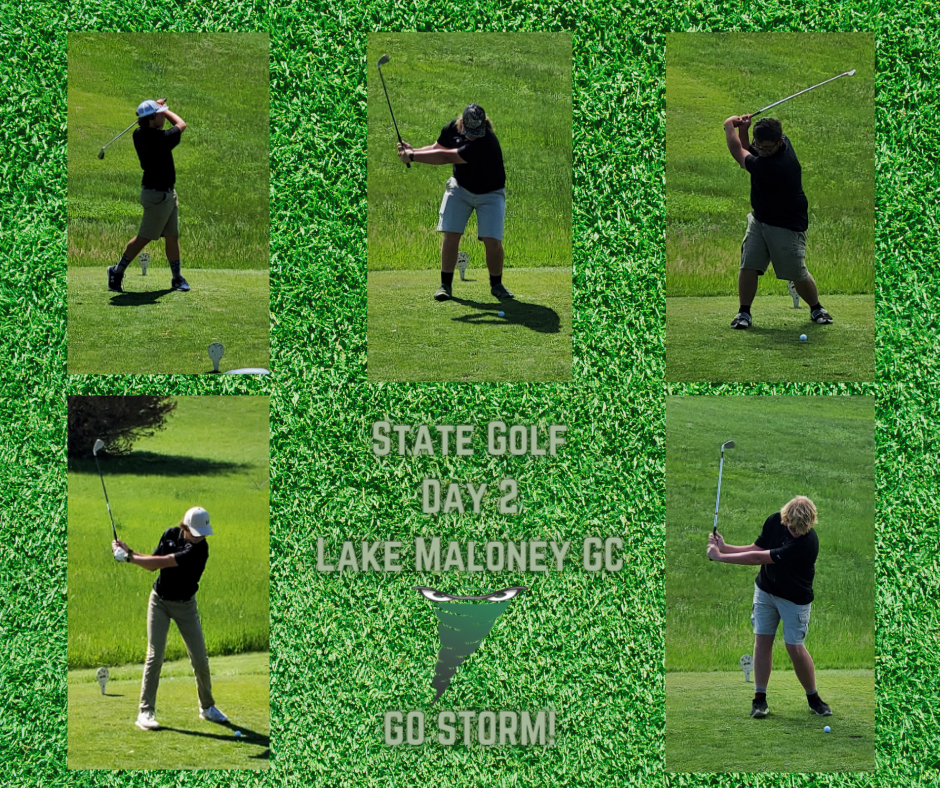 Good luck to the Boys Golf Team, as they compete in Day 1 of the State Tournament today at Lake Maloney. Tee times are: Nolan 9:27 am, Eli 10:03 am, Ethan 10:21 am, Seth 10:30 am, and Diego 10:48 am. These times are Central Time. Go get 'em, fellas! #StormSTRONG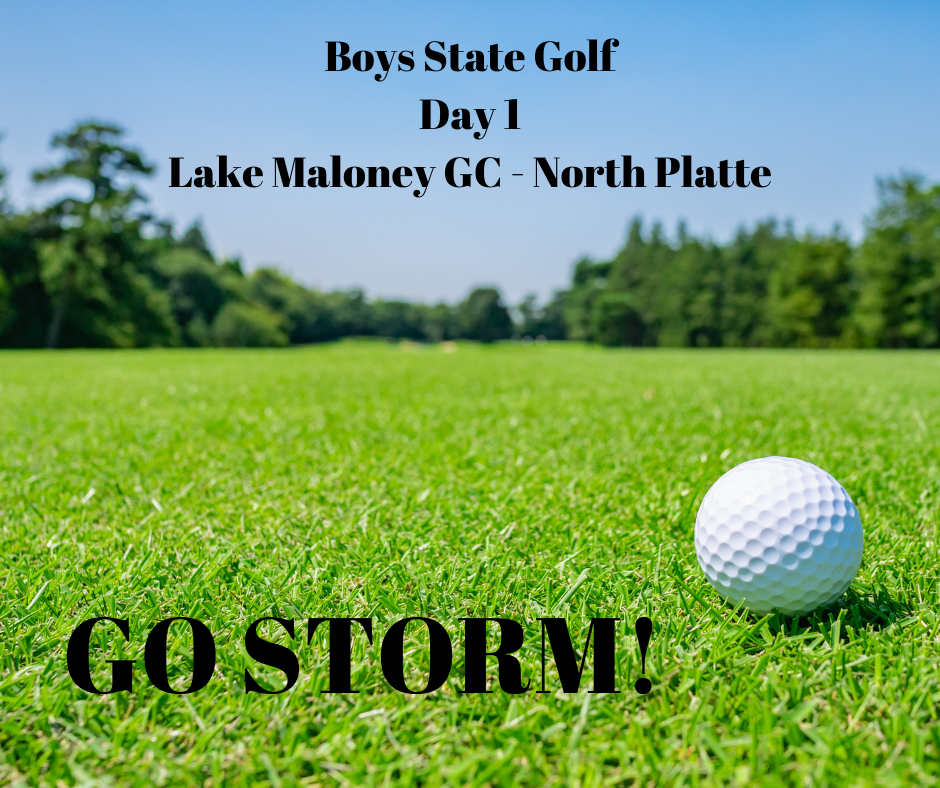 Congrats to our Quarter 4 and Semester 2 Honor Roll Students!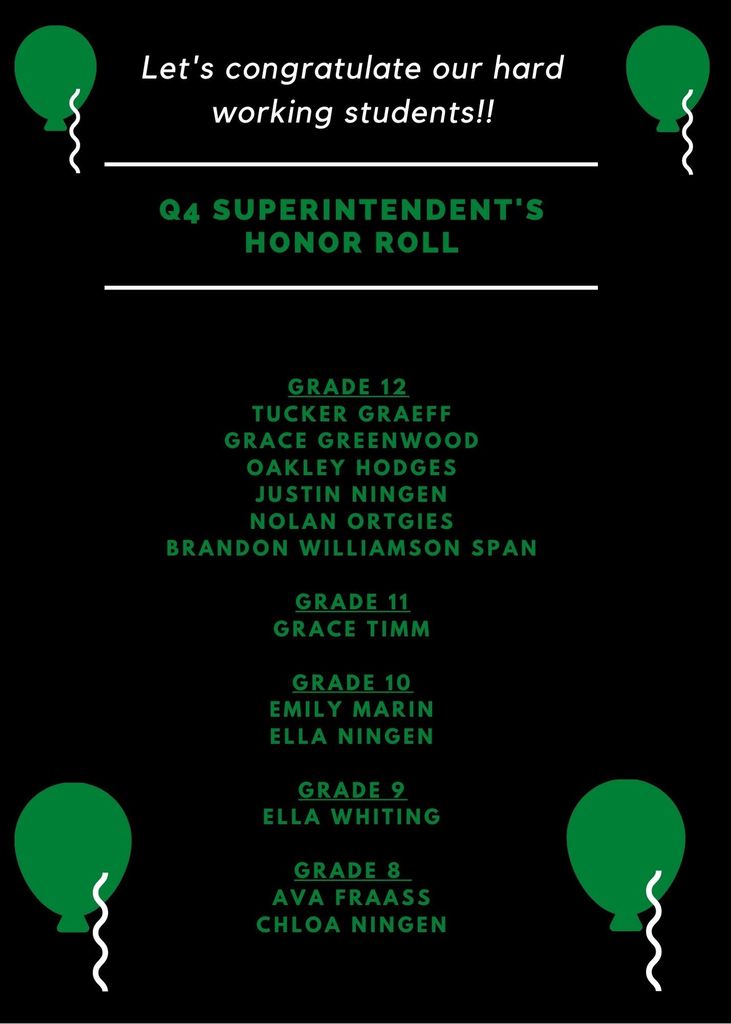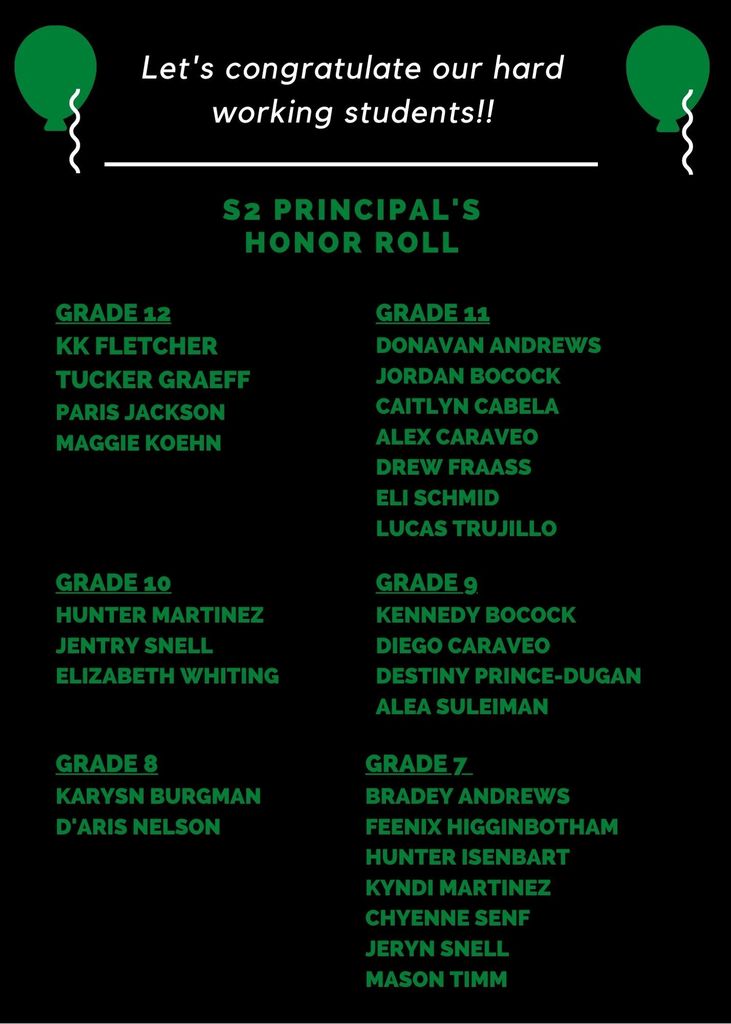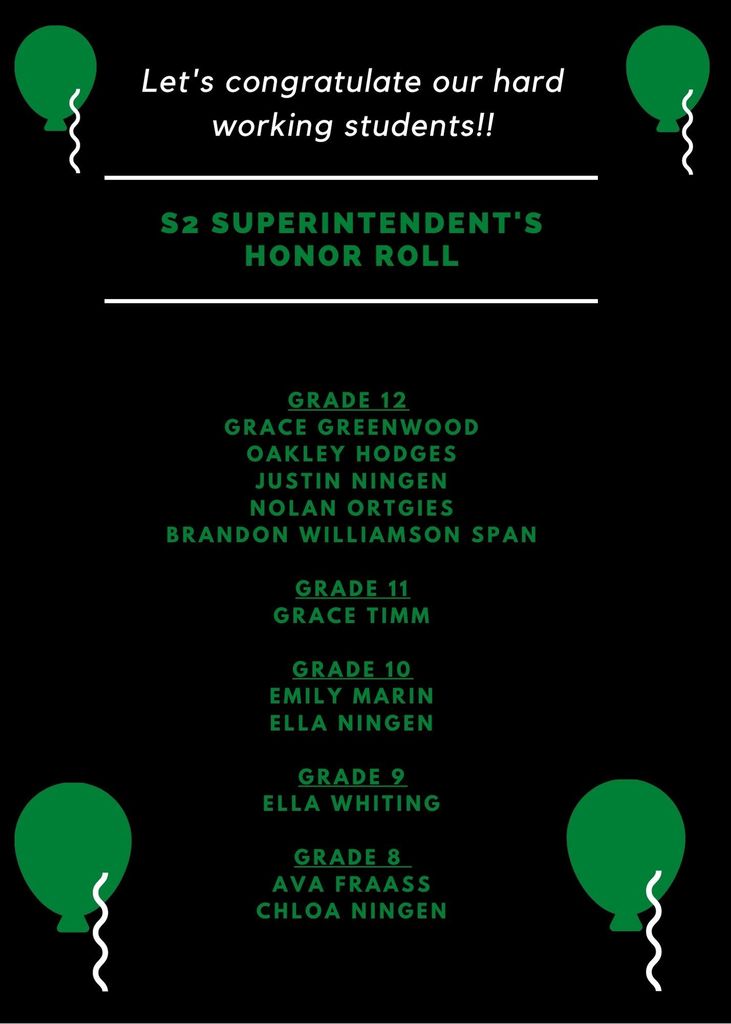 Our Boys Golf Team headed off to State today! The Class D Tournament will be held at Lake Maloney Golf Club south of North Platte. Head over if you can! Tee times for tomorrow are: Nolan 9:27 am, Eli 10:03 am, Ethan 10:21 am, Seth 10:30 am, and Diego 10:48 am. Go STORM!

Good luck to KK and Lucas today, as they compete in the high jump and 800 M, respectively. KK will jump at 8 am MT, and Lucas will run at 9:30 am MT. Go STORM! #StormSTRONG

Good luck to Samantha, as she competes in the 3200 M Run today at Burke. Race time is 11:10 pm, MT. Go Sam! Go STORM! #StormSTRONG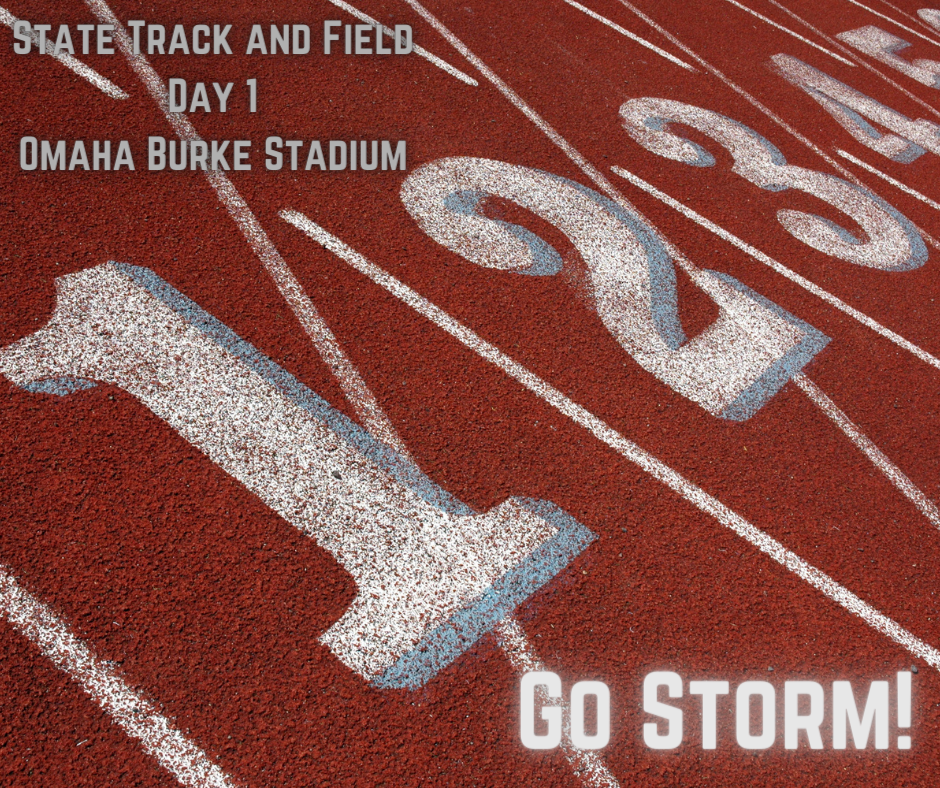 The Creek Valley Natural Resource/Ag Entrepreneurship Class has been raising Bluegill this year to be released into Chappell Lake. With help from the Life and Career Readiness Class over 60 Bluegill were released on May 17.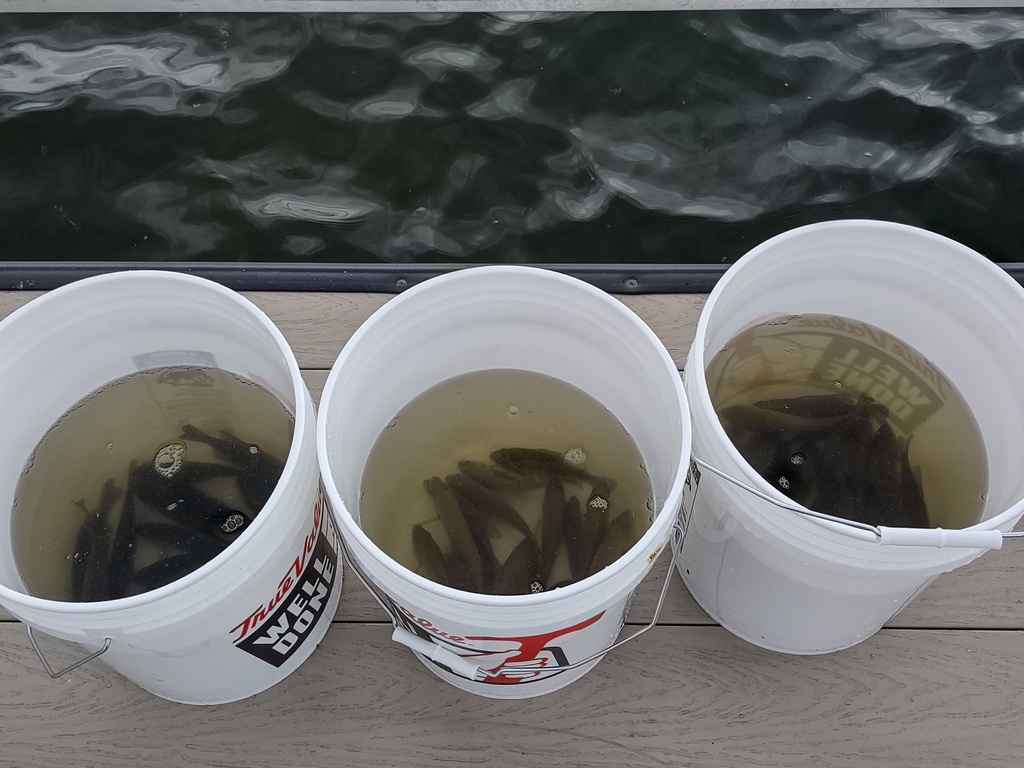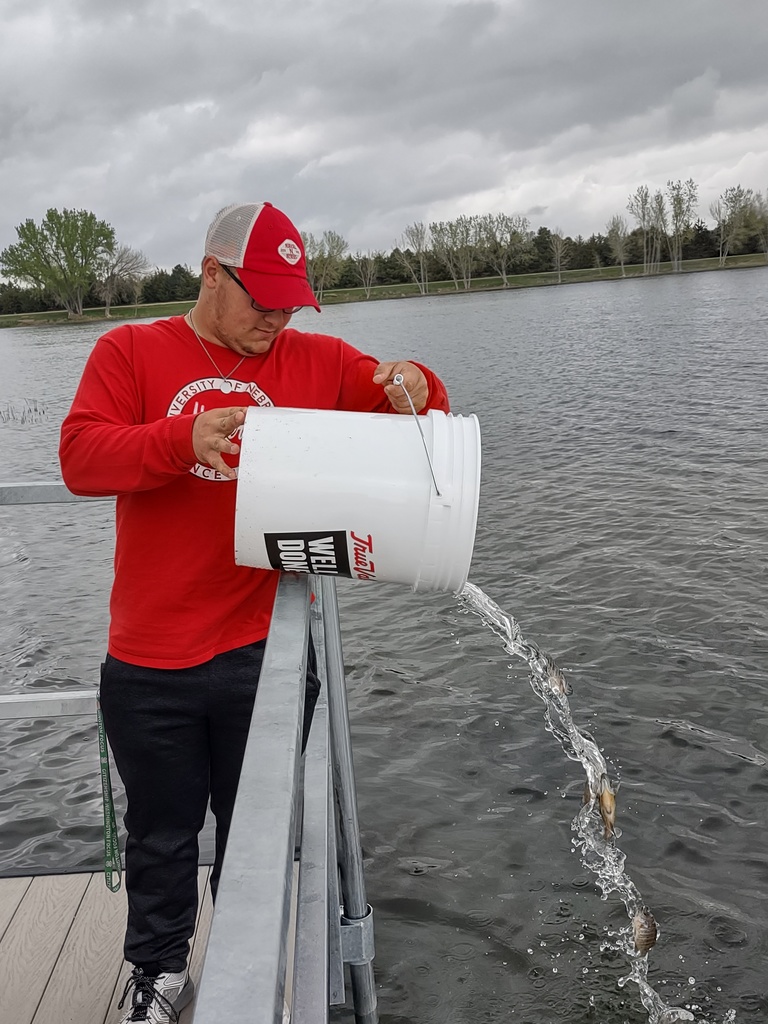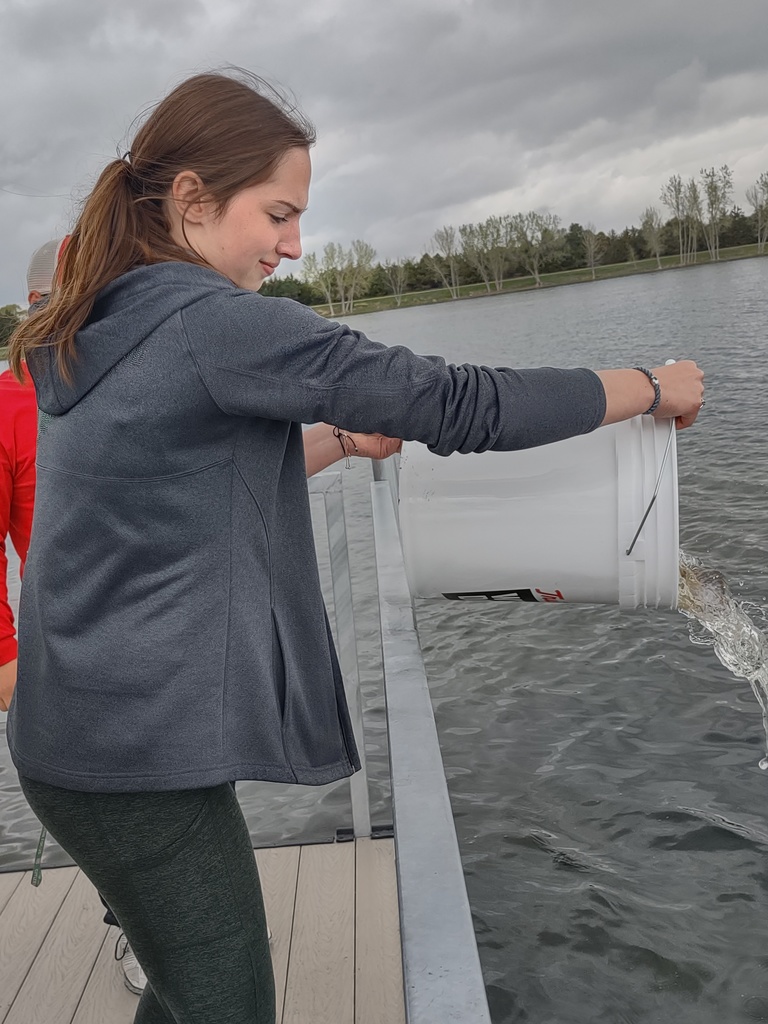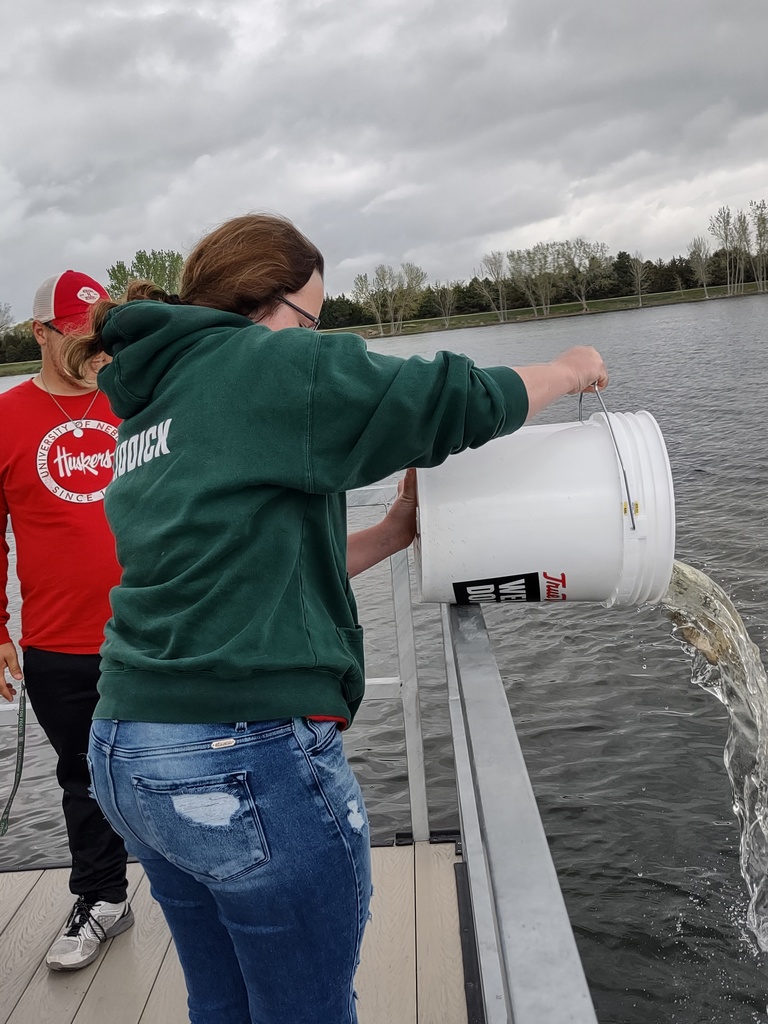 STATE BOUND! The Creek Valley Boys Golf Team earned D-5 District Runner-up today in McCook. The team qualifies to play at State in North Platte, Lake Maloney GC, May 25-26. Nolan was the top finisher, earning 4th. Awesome job, guys! Go STORM! #StormSTRONG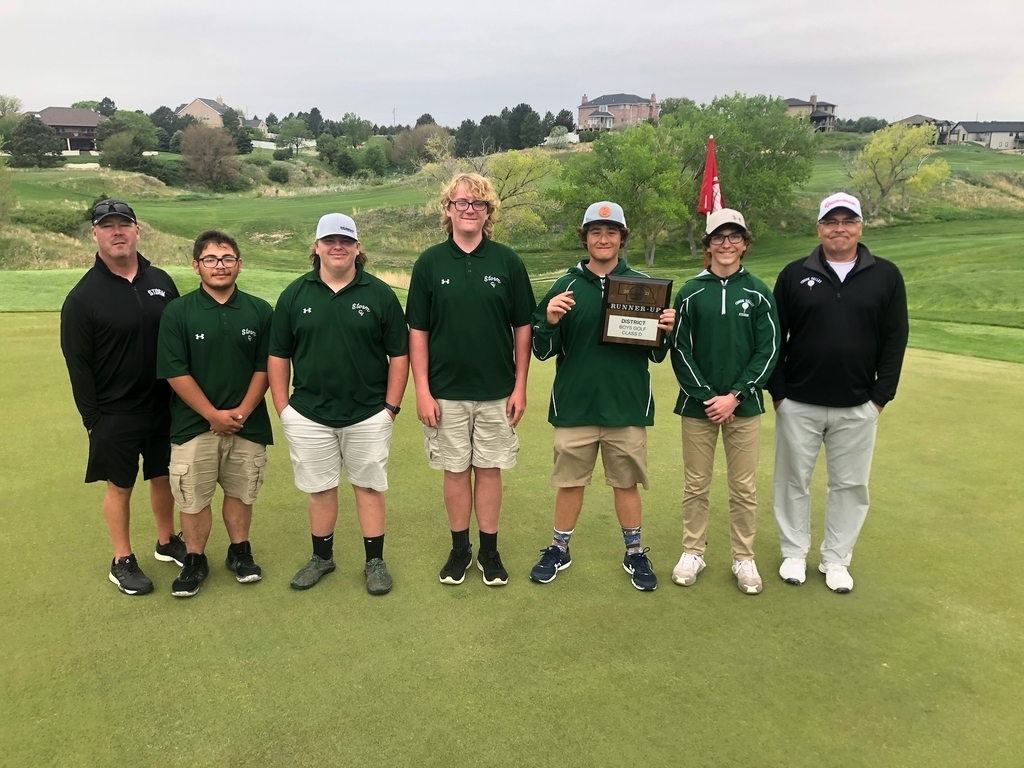 Good luck to our Boys Golf Team today, as they compete in the D-5 District Golf Tournament at McCook. GO STORM! #StormSTRONG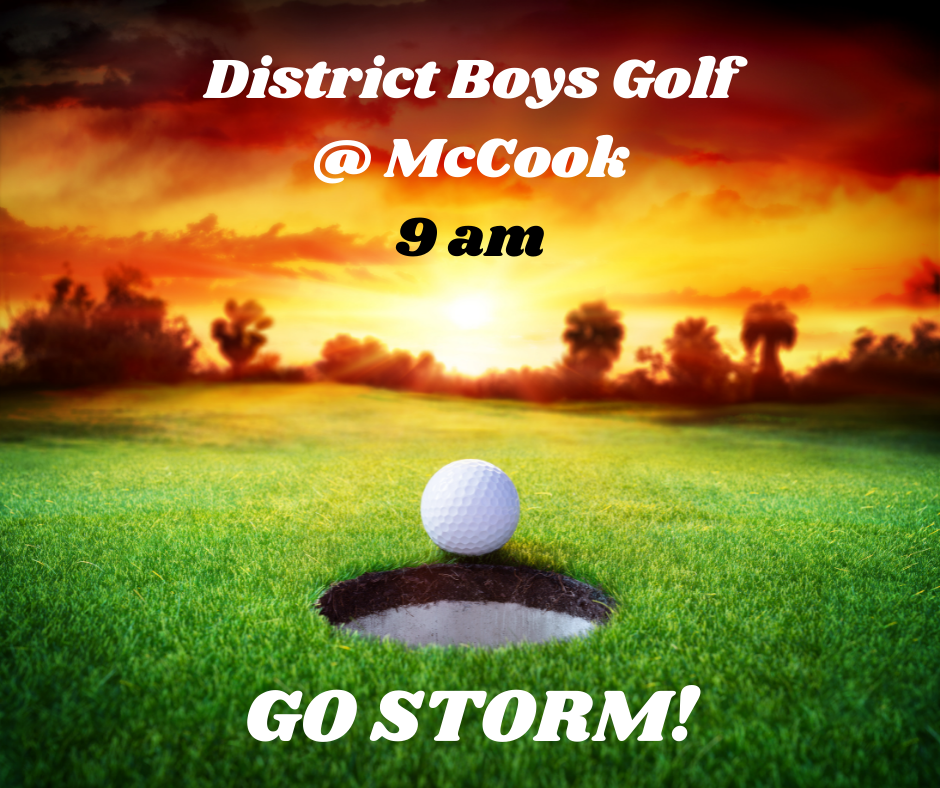 Good luck to our Boys Golf Team, as they travel to Sutherland today for their last meet before Districts. Go get 'em, fellas! #StormSTRONG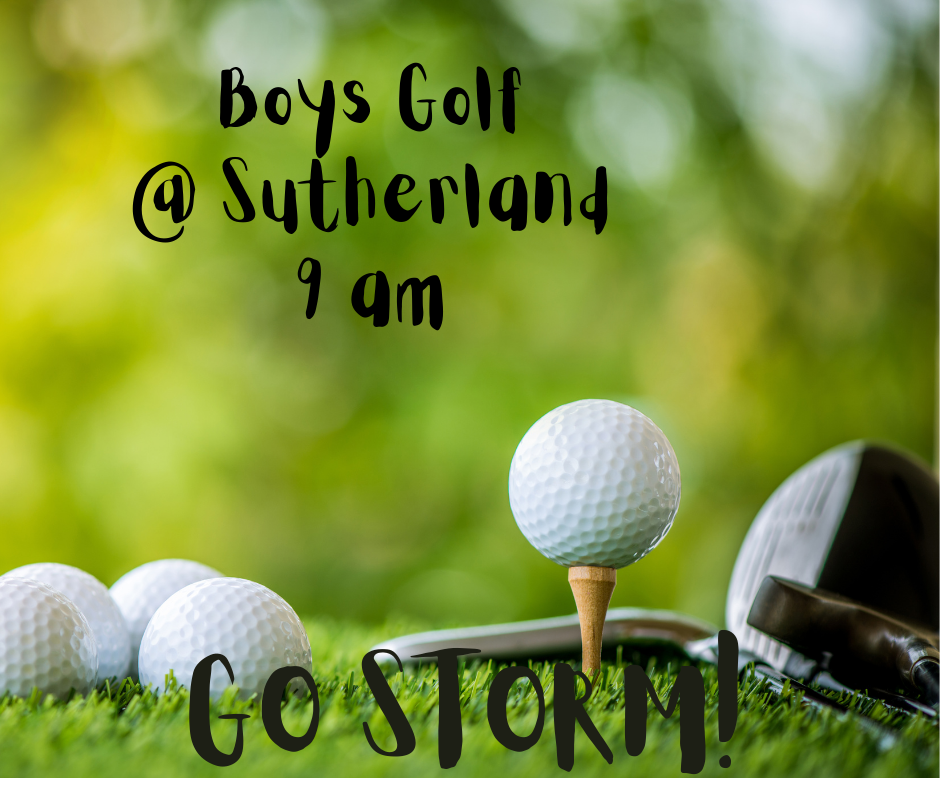 Good luck to our Boys and Girls Track and Field Teams today, as they host the District Track Meet. Early field events begin at 9:30 am, with track events beginning at approximately 12:30 pm. Go STORM! #StormSTRONG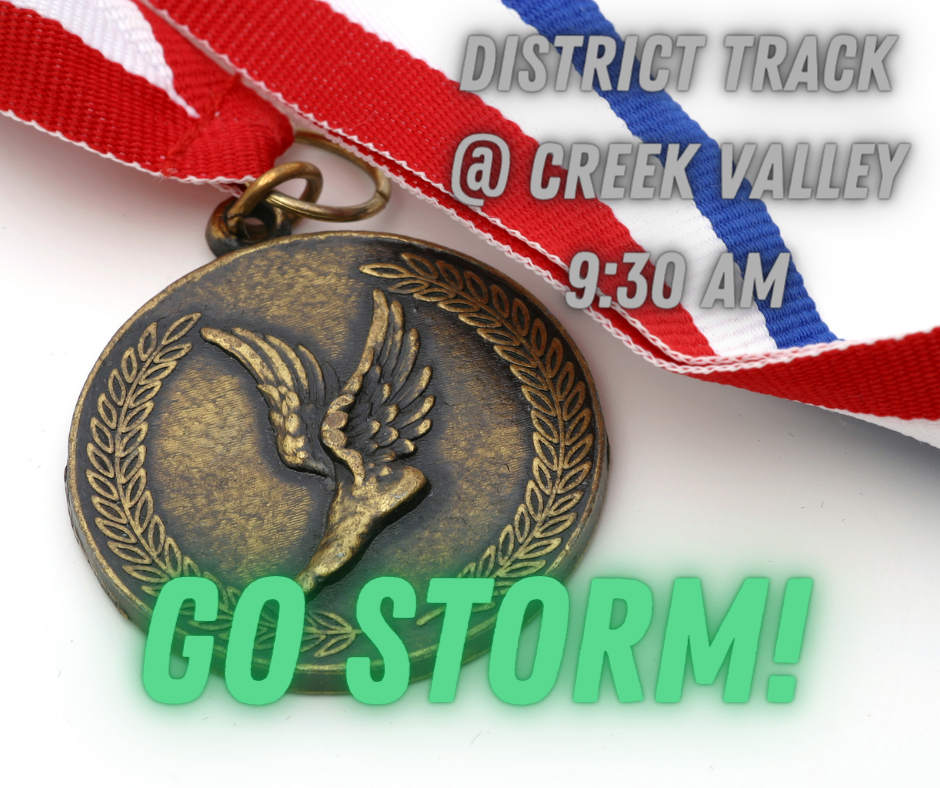 Happy Graduation Eve! Our seniors were honored with an amazing breakfast from Adams Bank & Trust this morning, prior to graduation rehearsal. Afterwards they took a senior parade through the high school, and over to the elementary school. Congrats Seniors! #StormSTRONG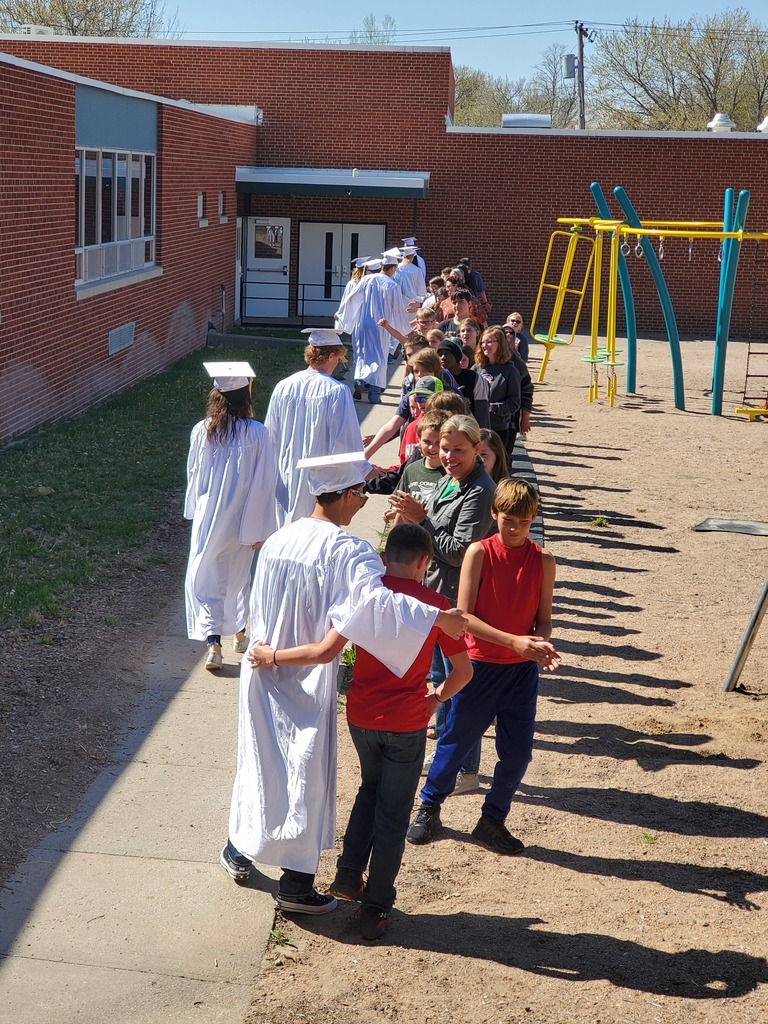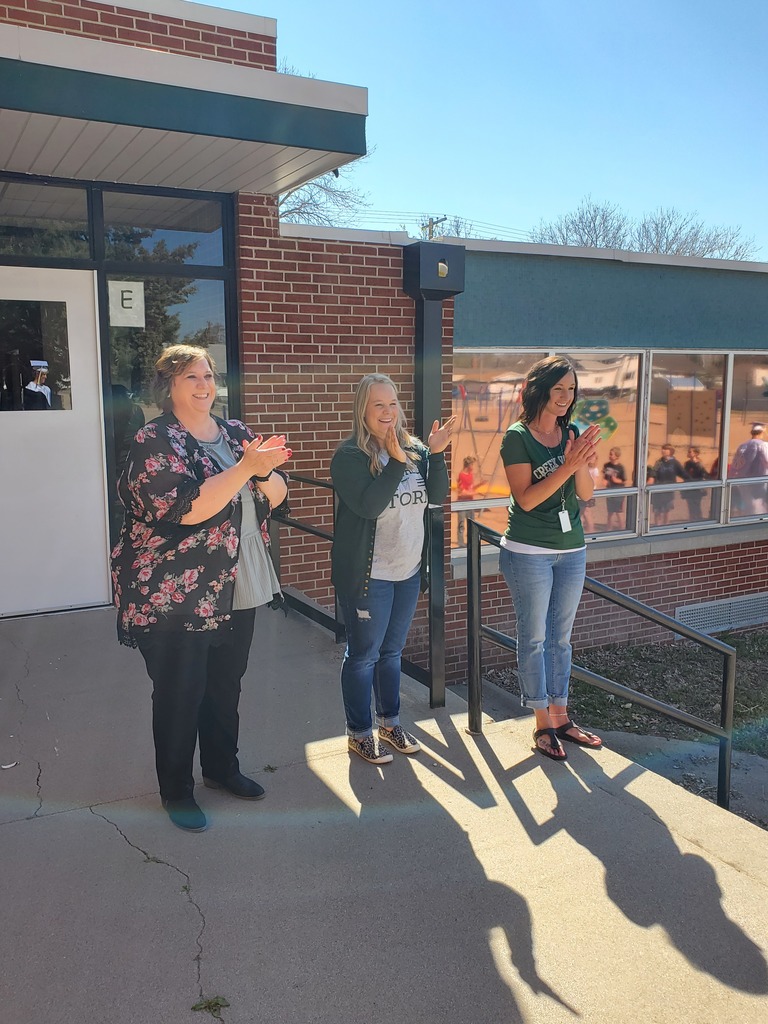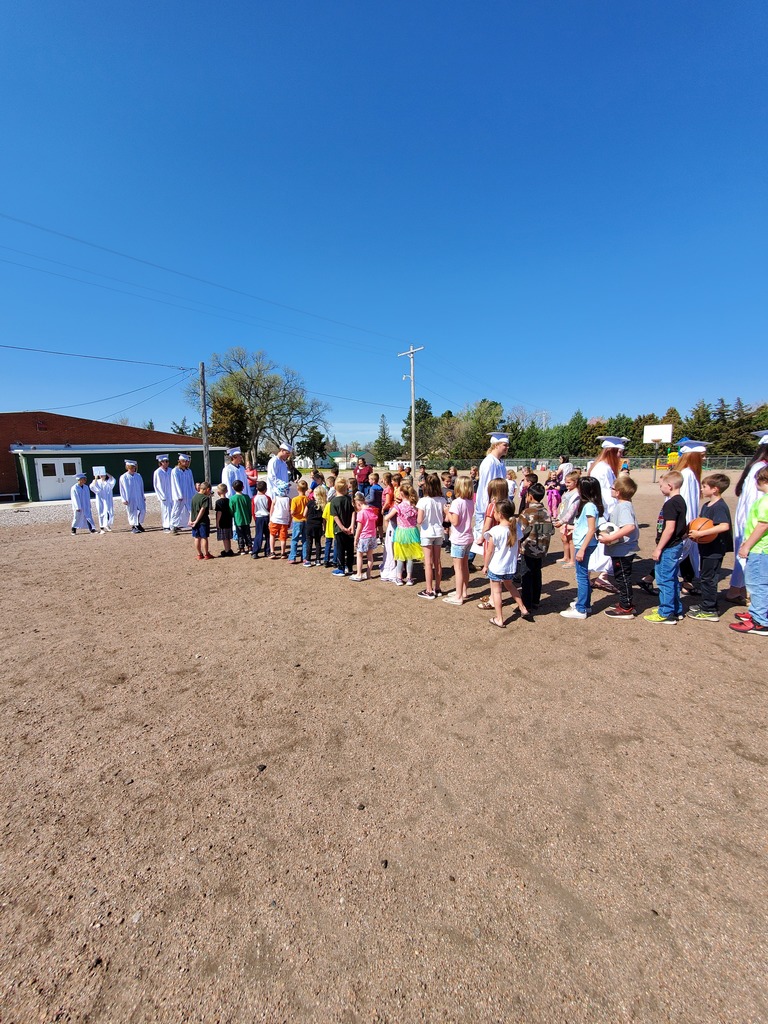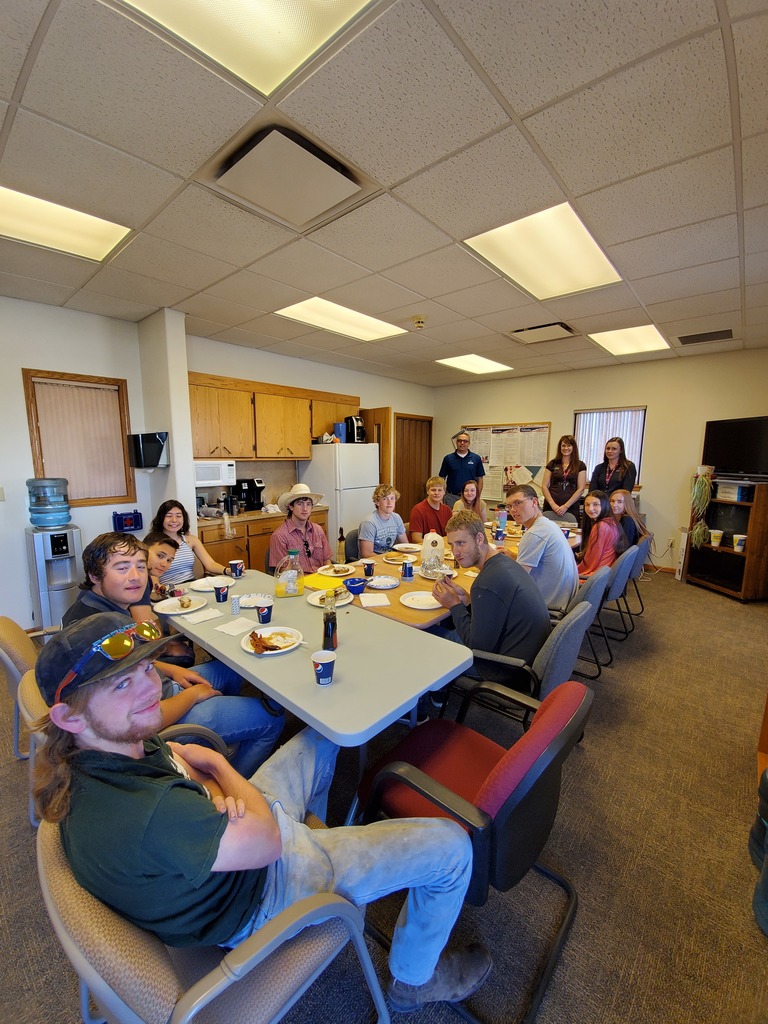 Good luck to the track team, as they travel to Dalton today for the Cheyenne County Invite. Go STORM! #StormSTRONG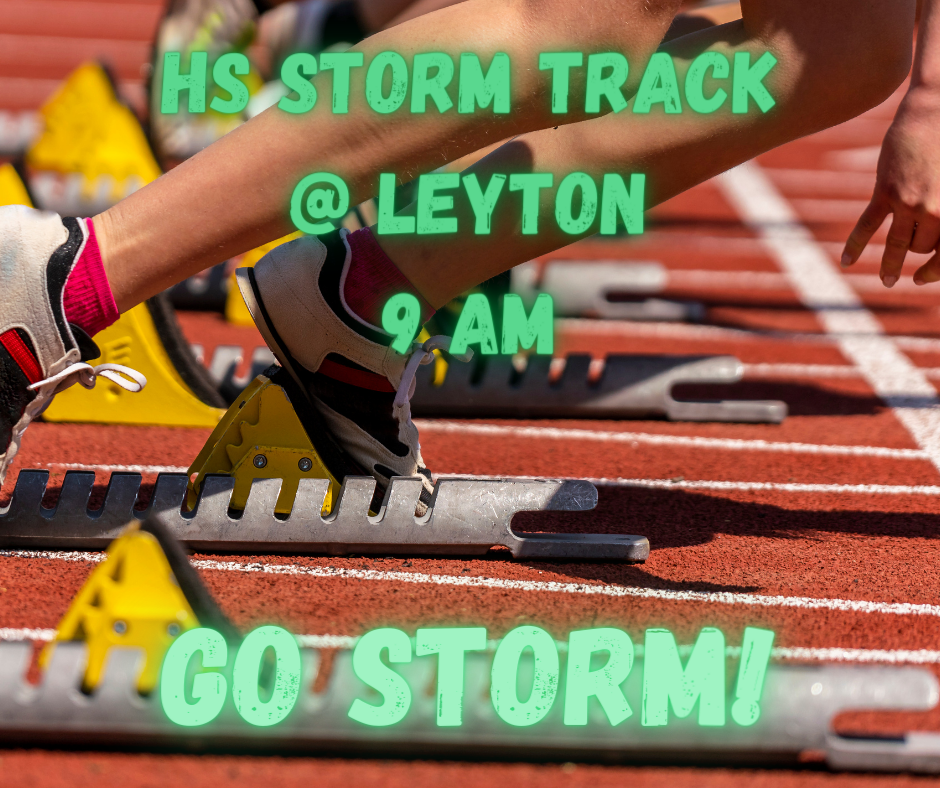 Good luck to our Boys Golf Team, as they travel to Kimball today. Meet starts at 9 am. Go STORM! #StormSTRONG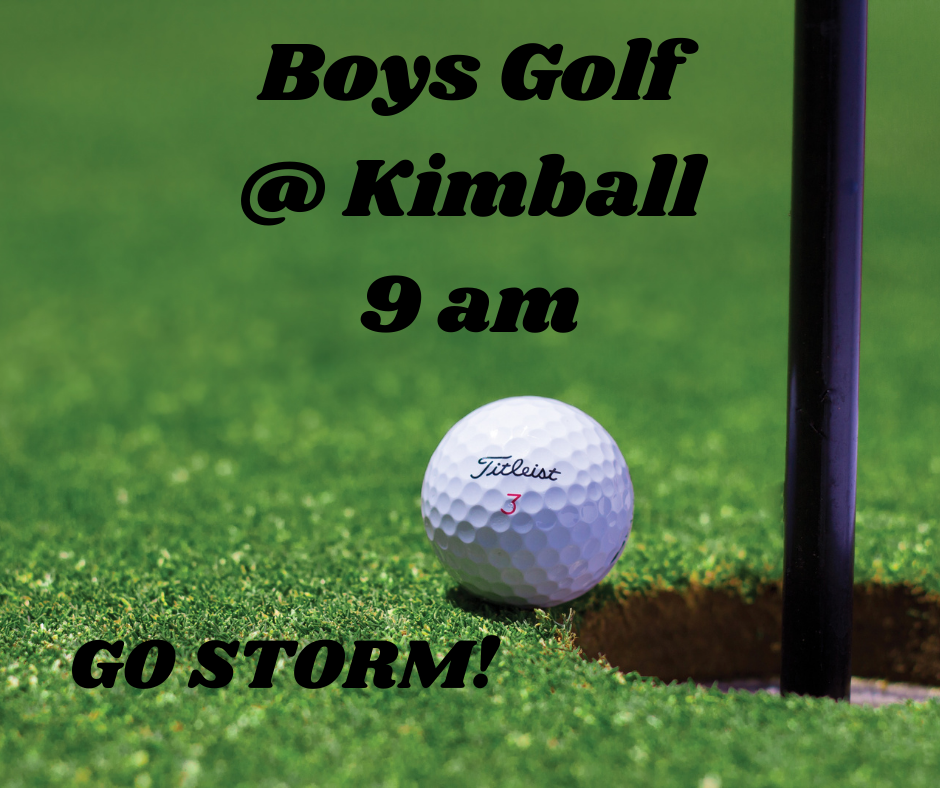 In conjunction with our FFA Banquet last night, a short new NHS member induction ceremony took place for new members from last year and this year. Justin Ningen and Grace Greenwood honored and congratulated our newest members. Thanks for hosting, Mr. Howard! #StormSTRONG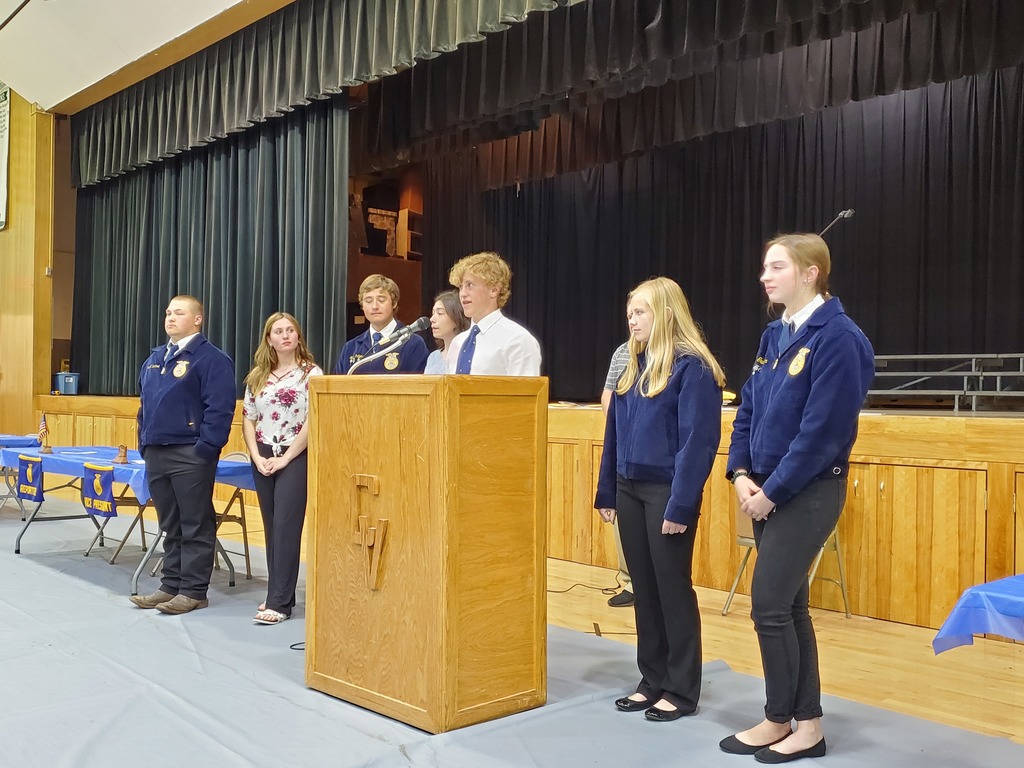 Our annual FFA Banquet took place at the high school last night. It was a great night to honor our FFA students, especially since we couldn't have a banquet last year. New officers were presented, and many awards were granted. Thanks Mrs. Whiting for hosting! #StormSTRONG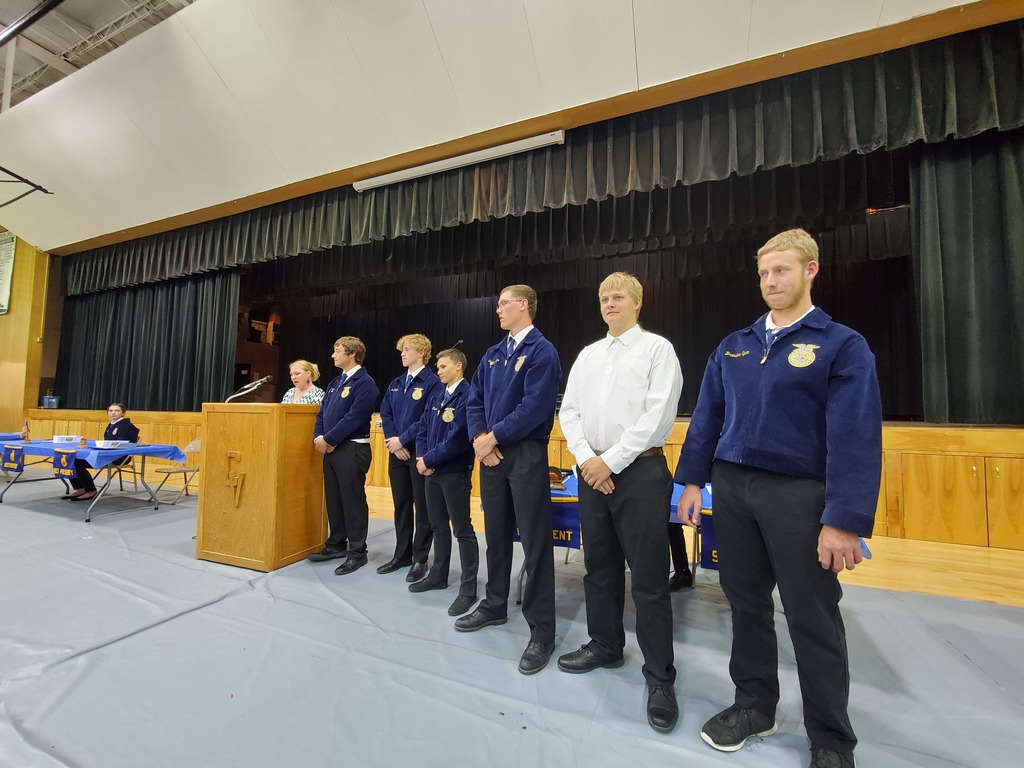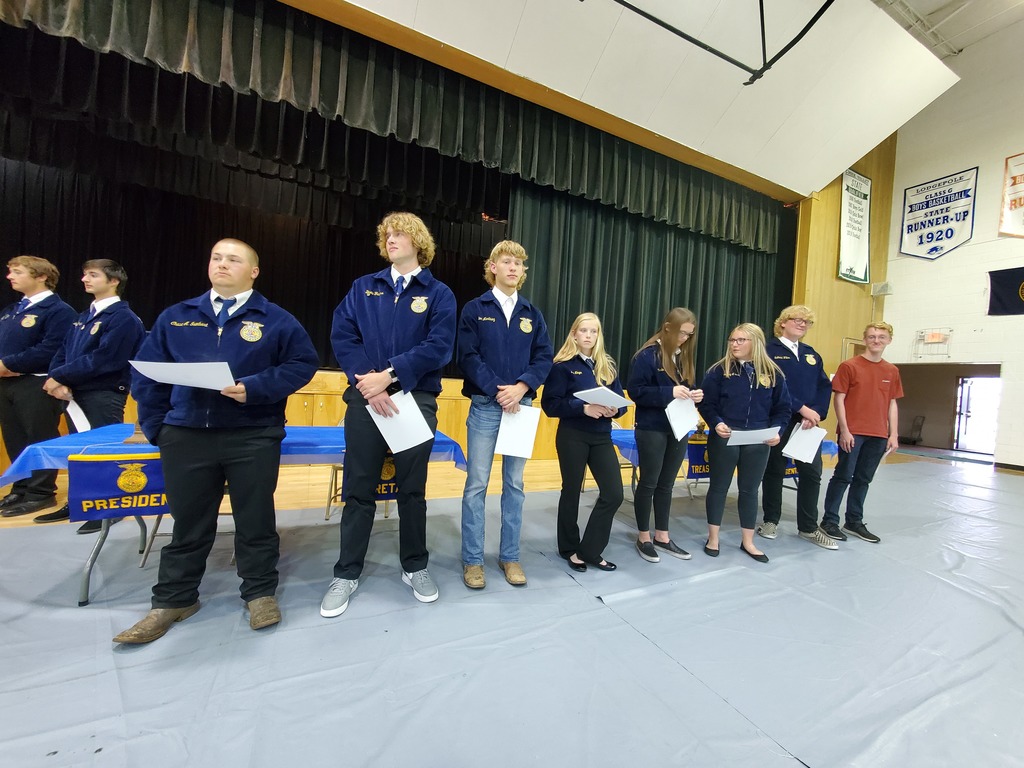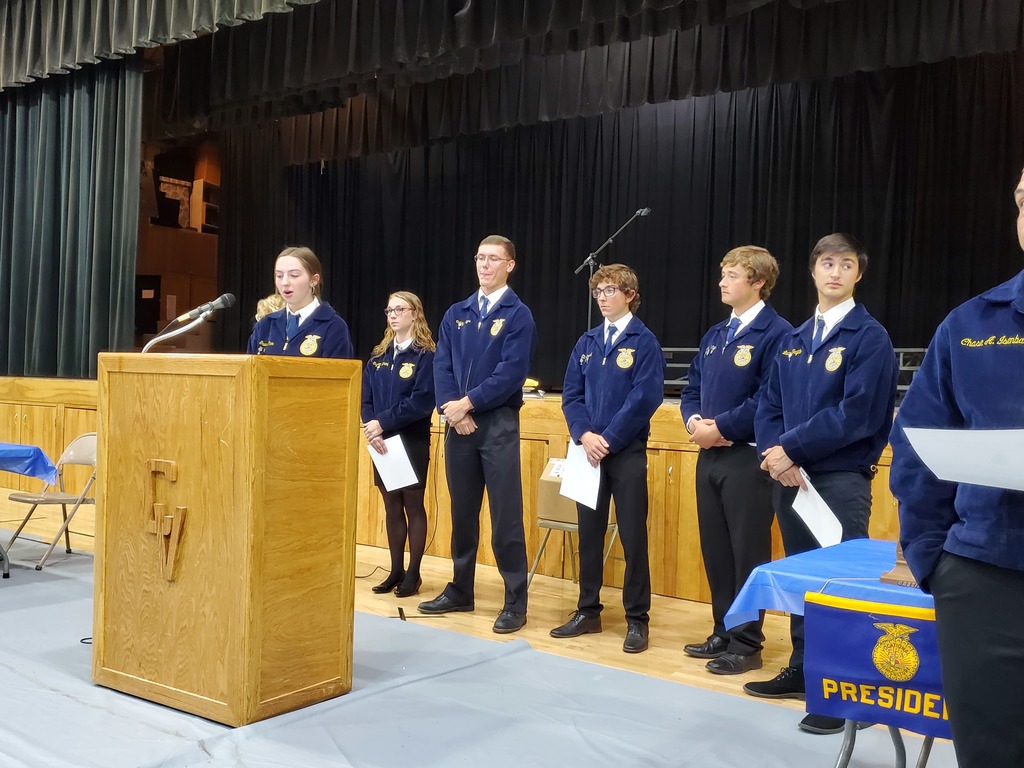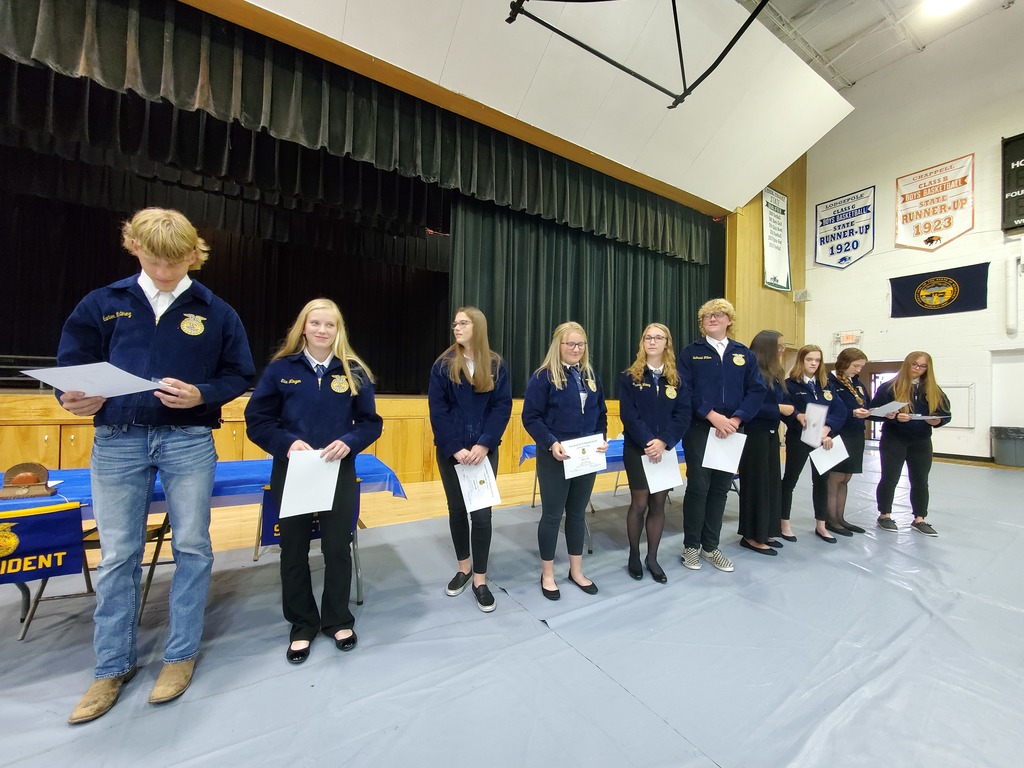 Good luck to the Boys Golf Team today, as they compete at the Chappell Golf Course in the Storm Invite. Good luck guys! #StormSTRONG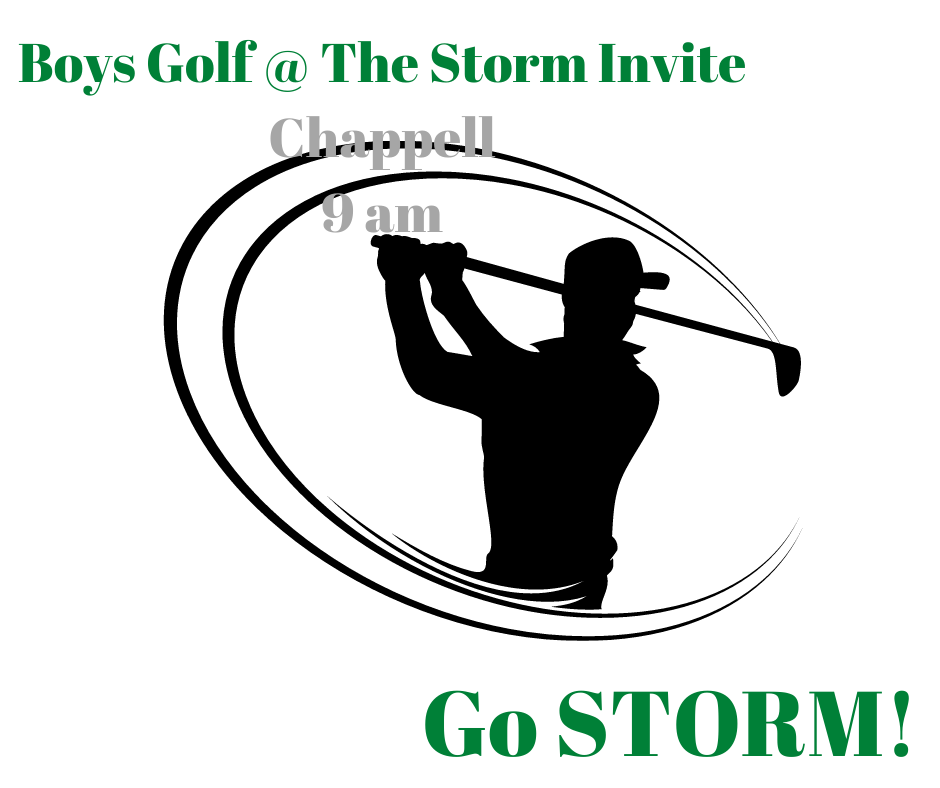 Hard to believe! Hope to see everyone at graduation this Saturday, May 8th, at 3 pm. Go Storm! #StormSTRONG