If you are interested in youth football, there is still time to sign up! Join us at the high school football field on Monday, August 8th @ 6:30 pm for registration and equipment check out. There is no fee to join youth football!

High school boys football practice starts Monday August 8th at 4:00 If anyone has any questions let Coach Polk at
Justin.polk@cvsstorm.com

High school girls golf practice starts Monday August 8th at 8:00. Meet at Chappell Golf Course. If anyone has any questions let Coach Brown know at
Aaron.brown@cvsstorm.com
The Creek Valley Booster Club will be having a meeting on Monday, August 8th at 6:30 pm at the High School Commons. ALL CREEK VALLEY supporters are welcome. Come help us set up activities for the 2022-2023 school year. GO STORM!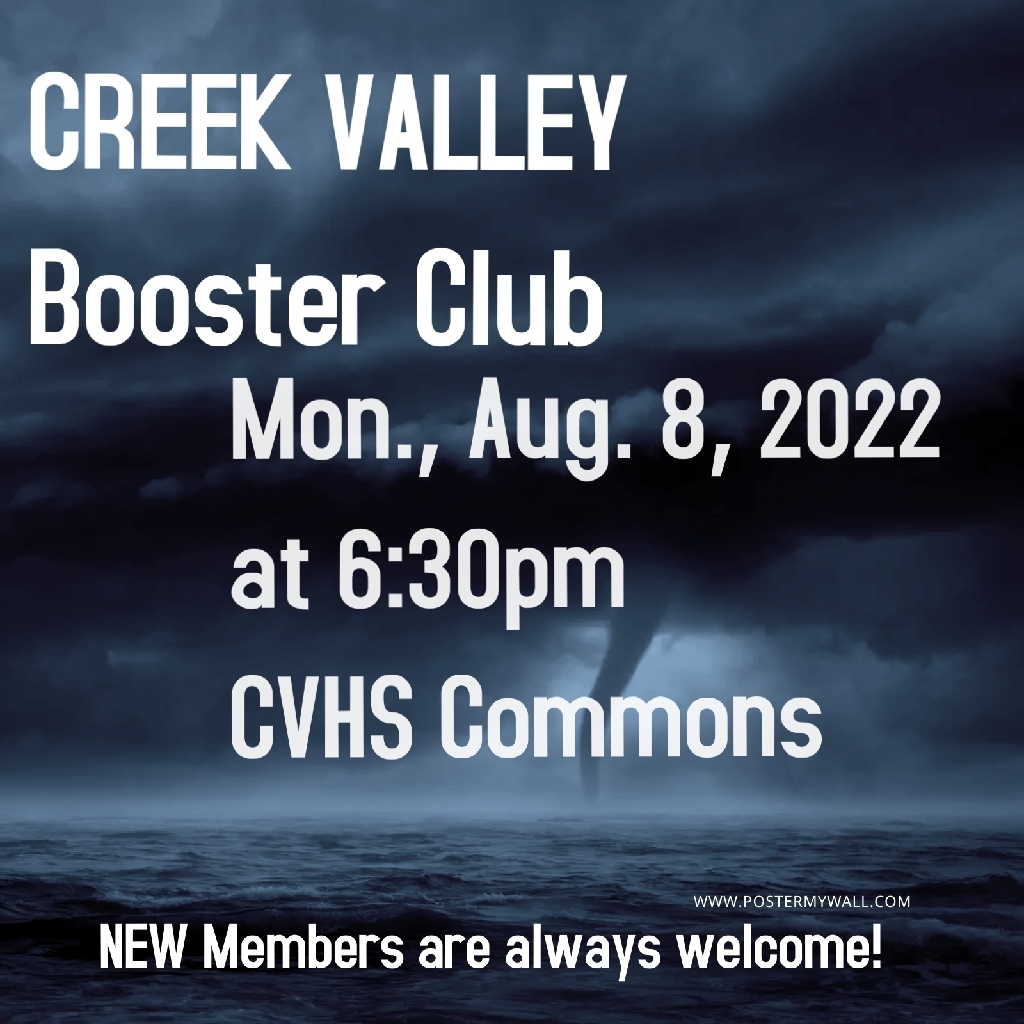 There will be a Youth Football Registration Meeting this Thursday, August 4th @ 7:00 pm in the Creek Valley High School Commons Area. Anyone entering 3rd-6th grade that is interested in playing football, please attend with a parent.

Fall Practice Begins Soon! Make sure to have all the correct forms before August 8th.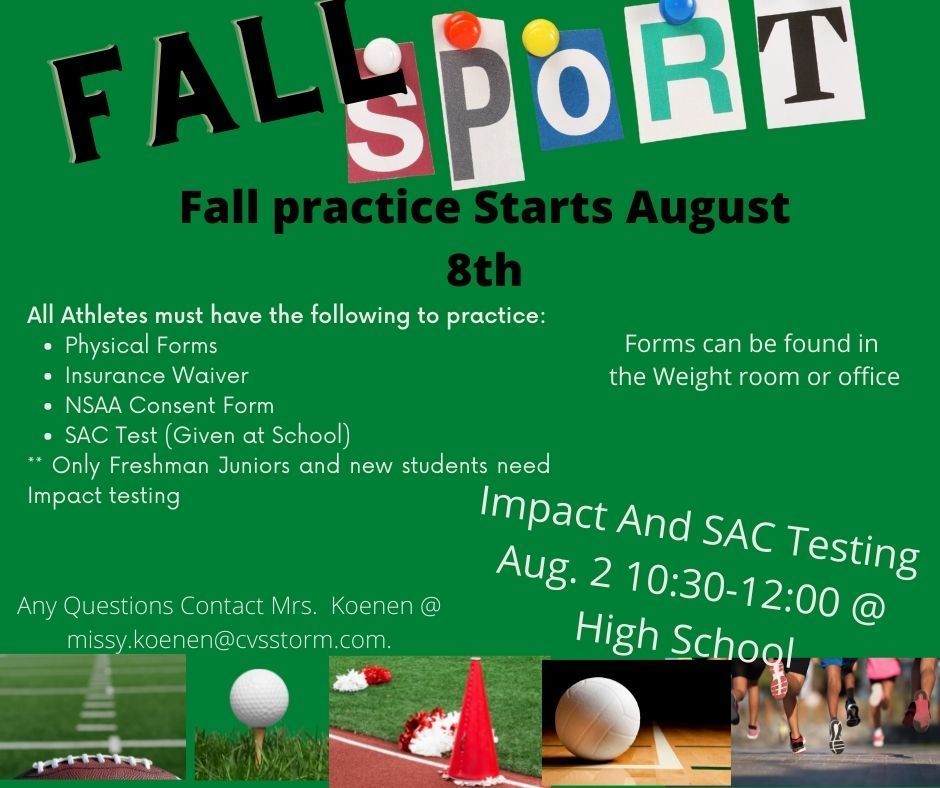 All Creek Valley Juniors, Freshmen or New Students who plan on partcipating in ANY sport, cheerleading and dance this next year must complete an impact computer test. Mrs. Koenen will be giving tests on August 2nd at the high school commons from 10:30-12. Students must complete tests prior to practice on August 8th. Also any student may also come in during this time to take SAC tests and turn in physicals, insurance waivers and any other forms prior to August 8th practice. Please contact Mrs. Koenen at
missy.koenen@cvsstorm.com
for any questions.
Summer Weights End on Aug 4tg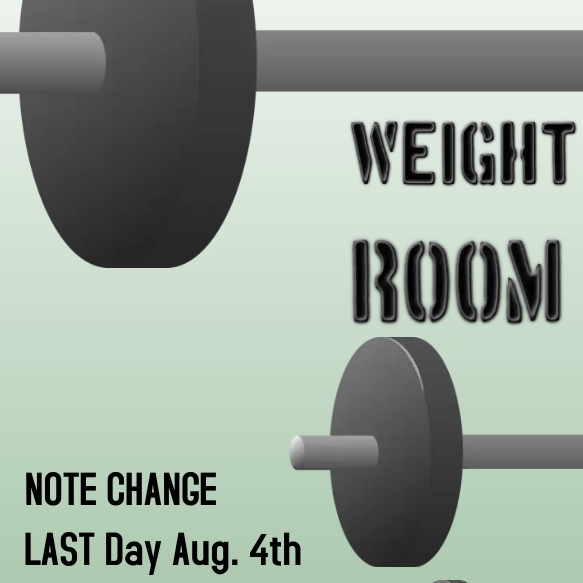 Family Leadership Institute: The Nebraska Department of Education is offering virtual sessions to any families and/or caregivers wanting to improve communication with their children, school, and community. See flyer below.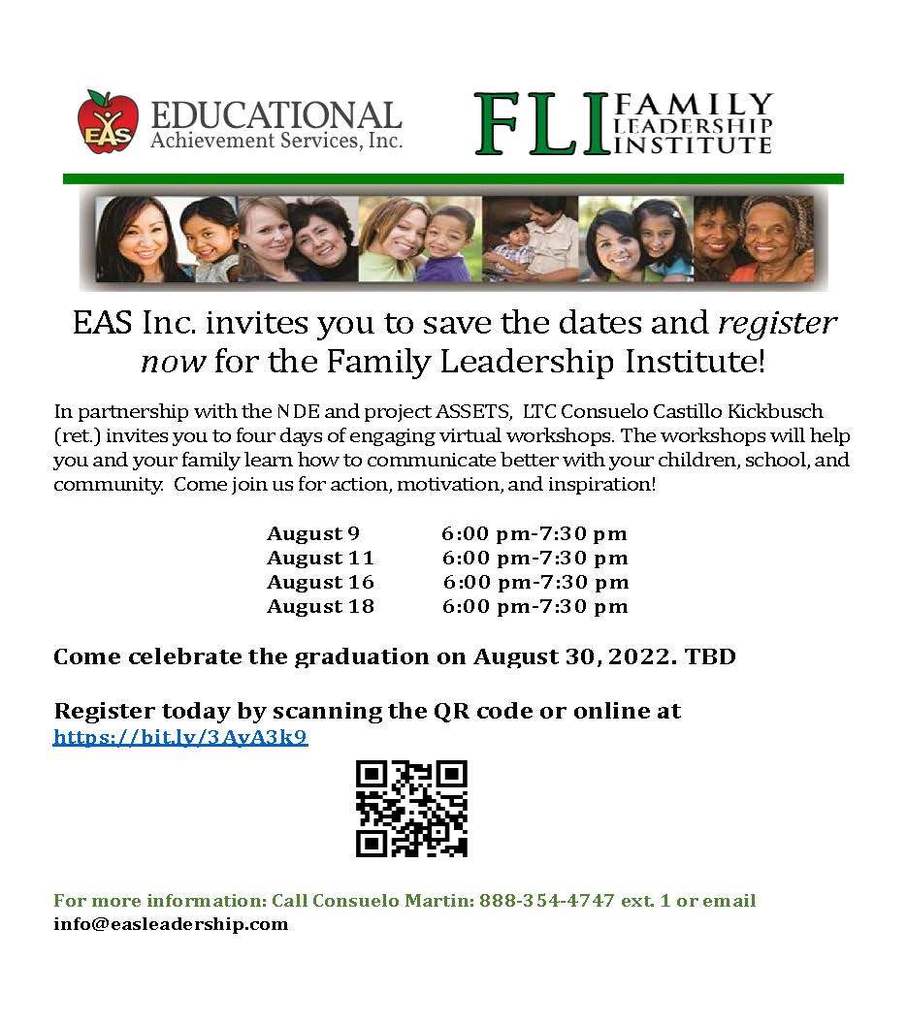 Thanks to Sedgwick County Athletics, Revere Booster club and Kayla Zink for a great track clink at creek Valley track. Great work by a lot of local athletes.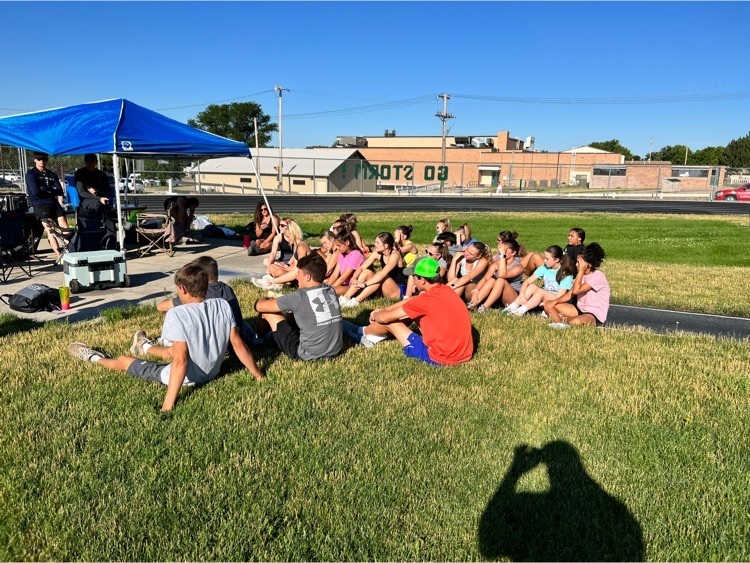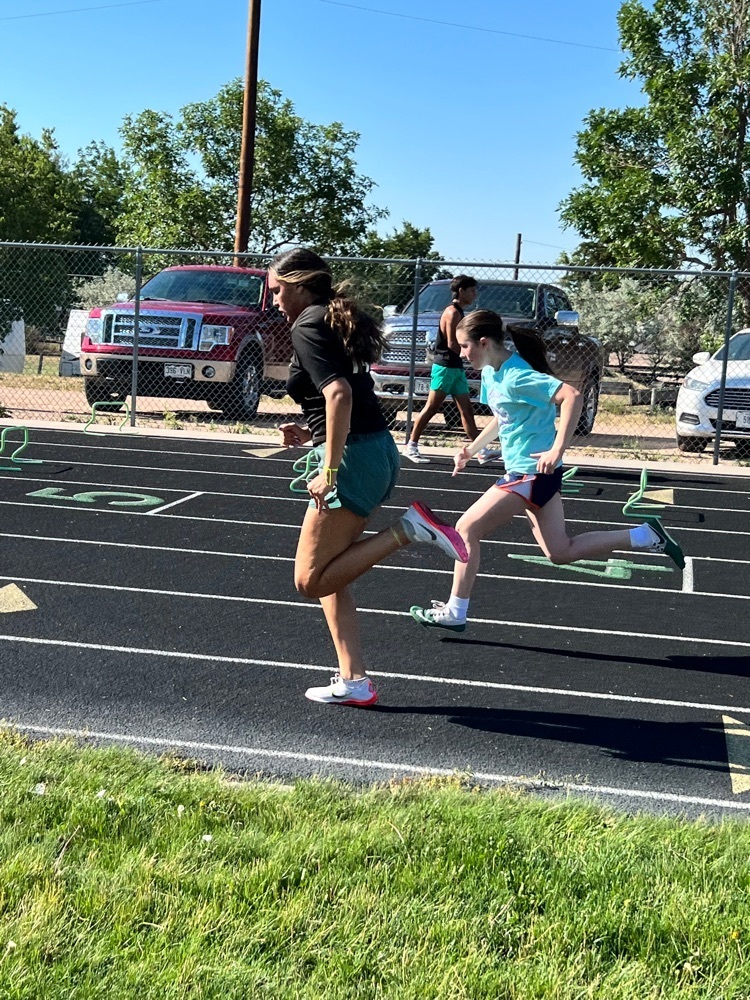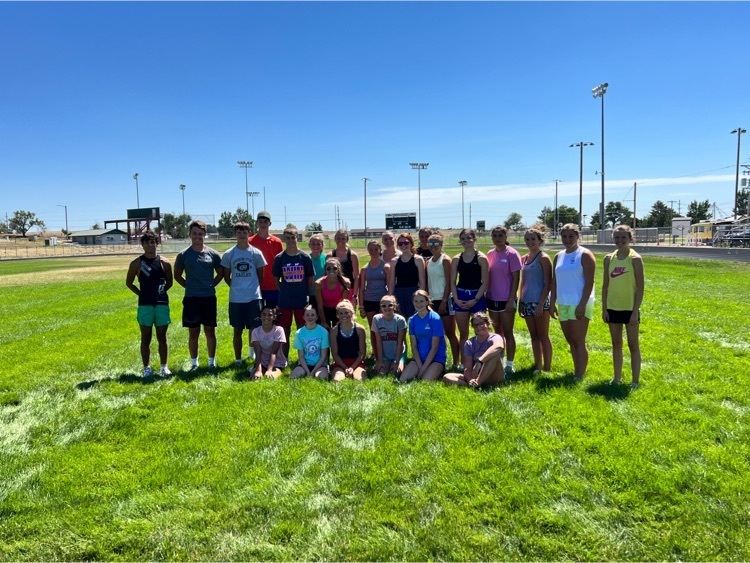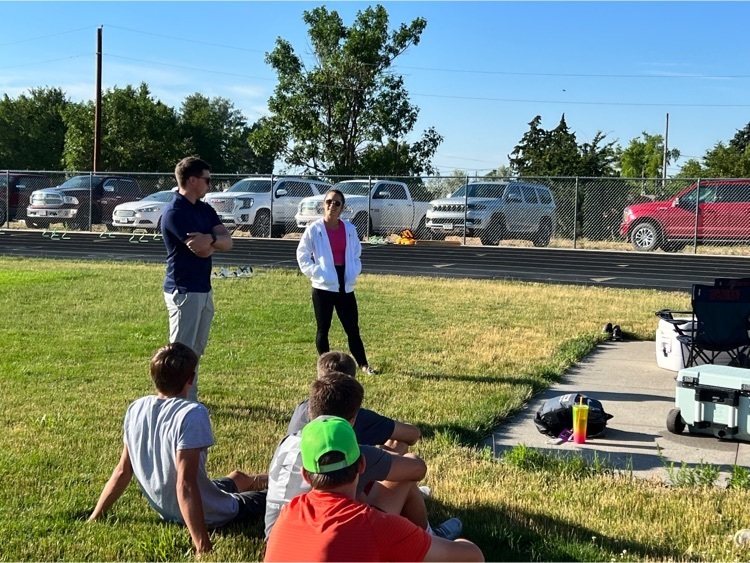 Hello! Due to unforeseen events, Mr. Madison will be canceling evening band on Monday July 25th and evening choir on Thursday July 28th. Have a great summer, stay cool, and Go Storm!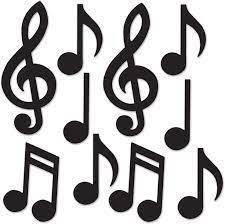 Youth Volleyball Camp Monday June 27th and Tuesday June 28th. Great opportunity. Go Storm!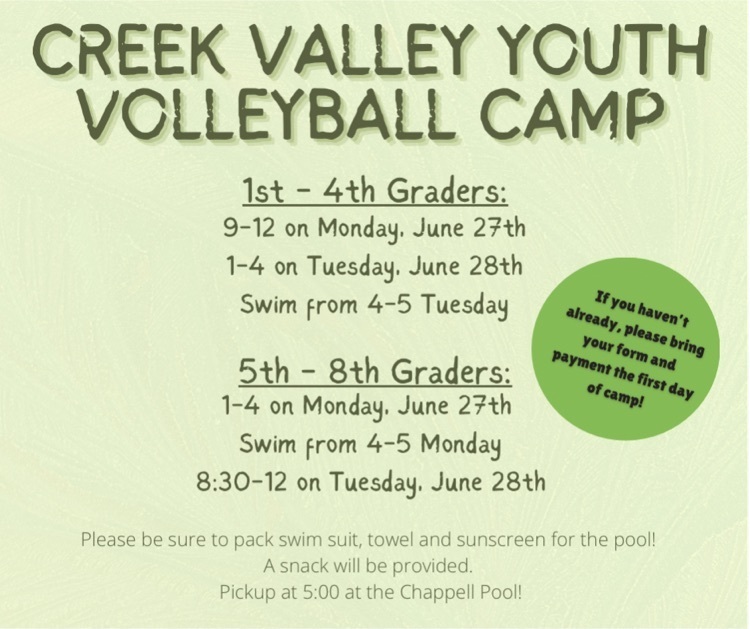 Creek Valley Schools, opening the new Creek Valley Early Learning Center, is looking for donations of new or slightly used toys, puzzles, games, bookshelves, storage cabinets, pack-n-plays, high chairs, play kitchens, a toaster, and a microwave. Monetary donations are also welcome! Please call the school at 308-874-2911 for more information. Thanks, as always, to our very supportive communities.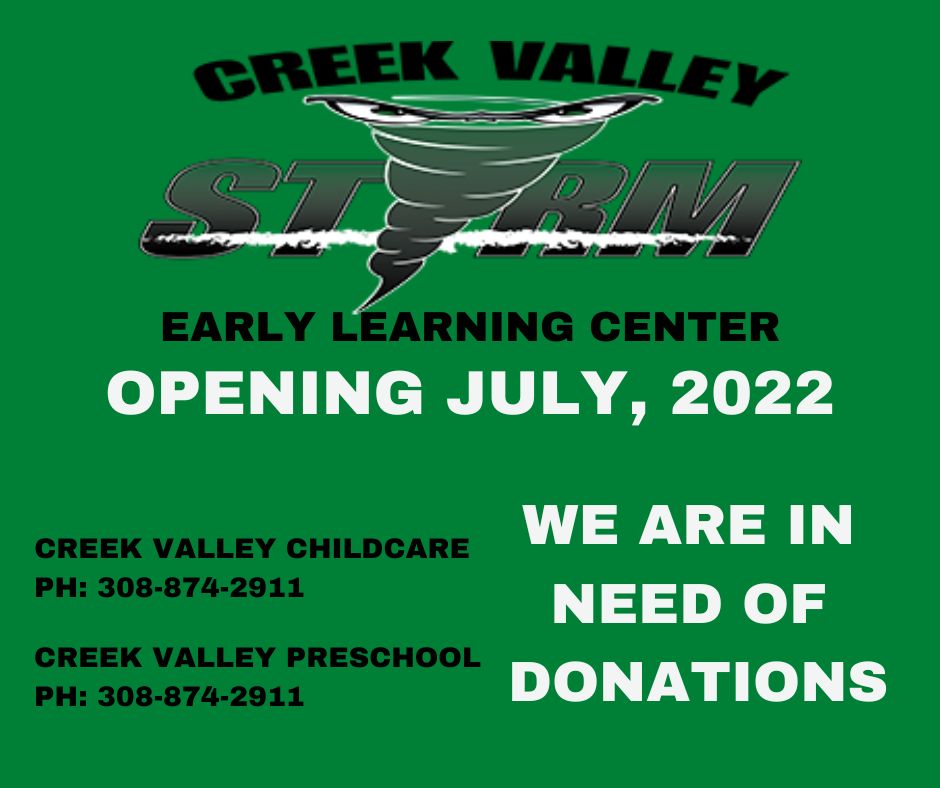 Arm Day!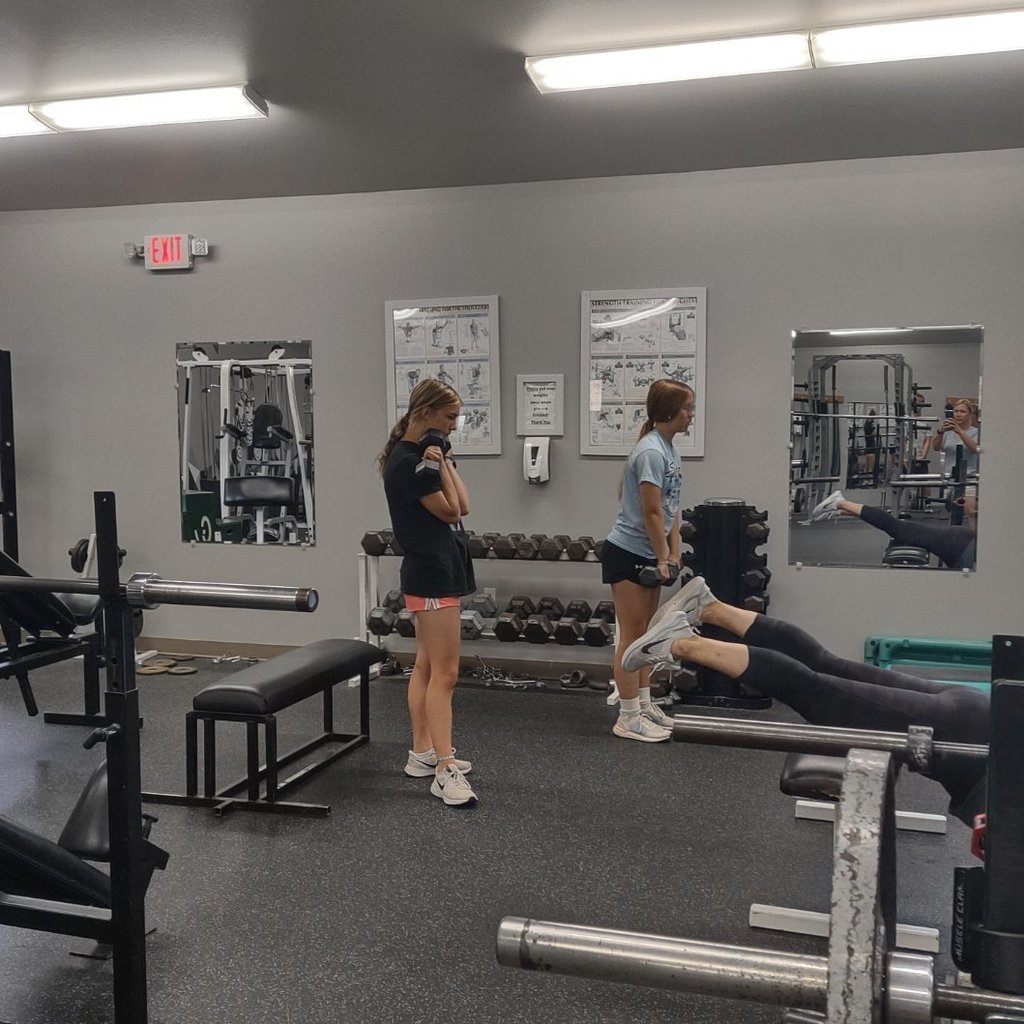 Thanks CV Alumni Justin for continuing to mentor the STORM!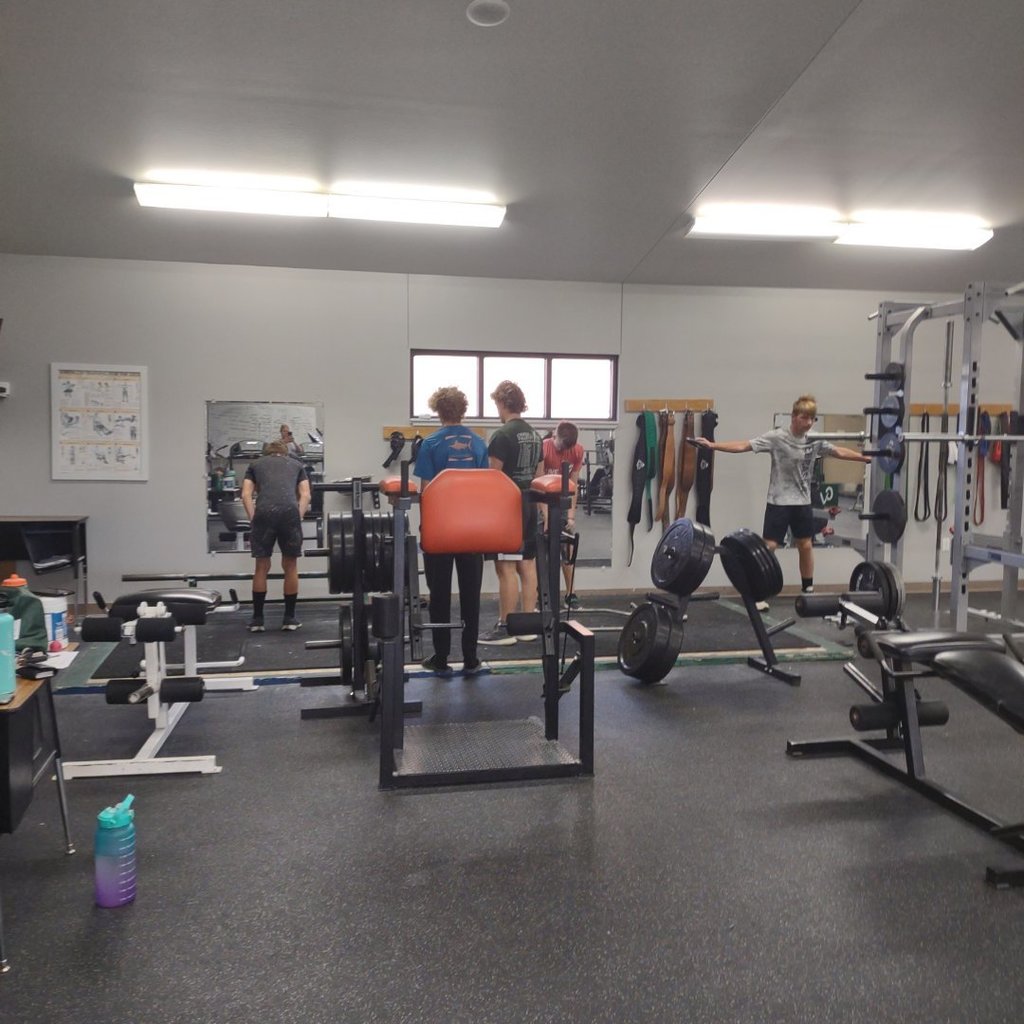 Creek Valley Athletics! It's Max Out Time!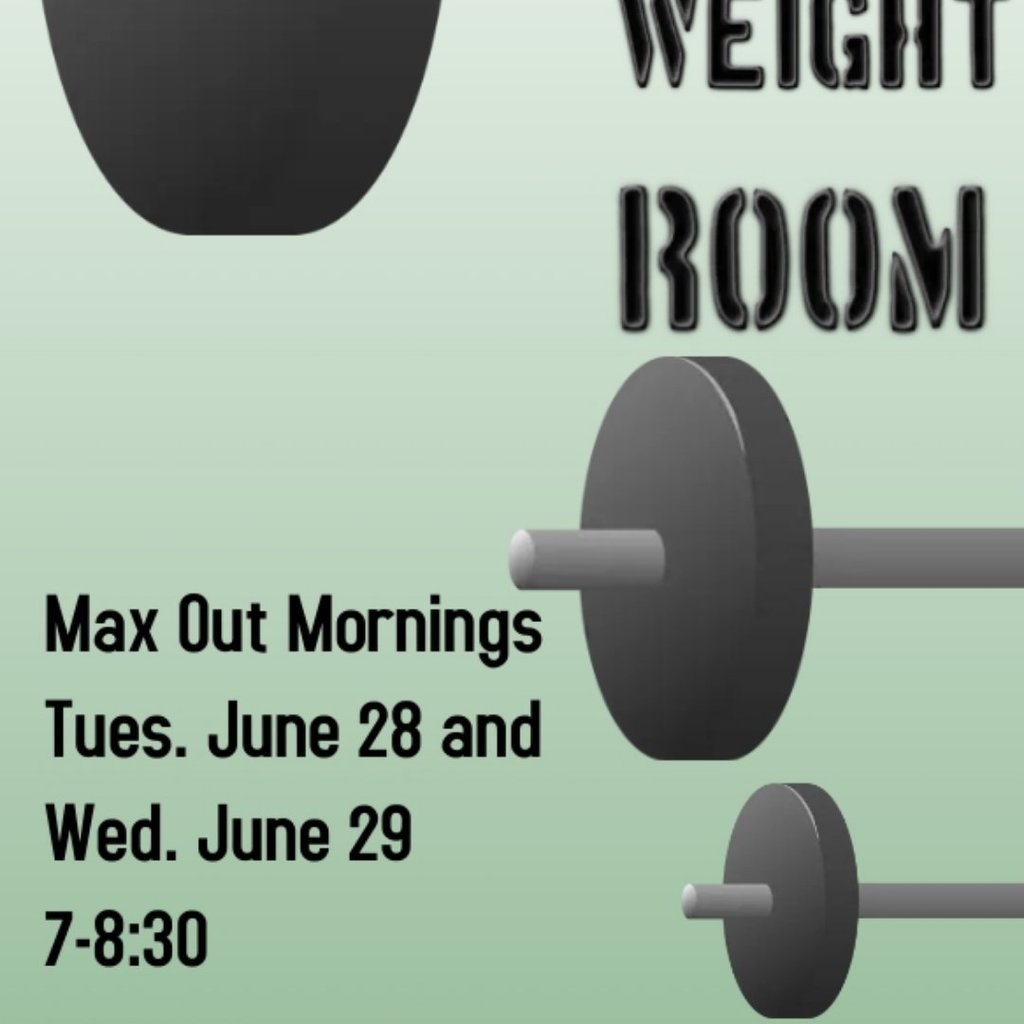 Due to the low number of athletes that signed up. We are going to have to cancel this event.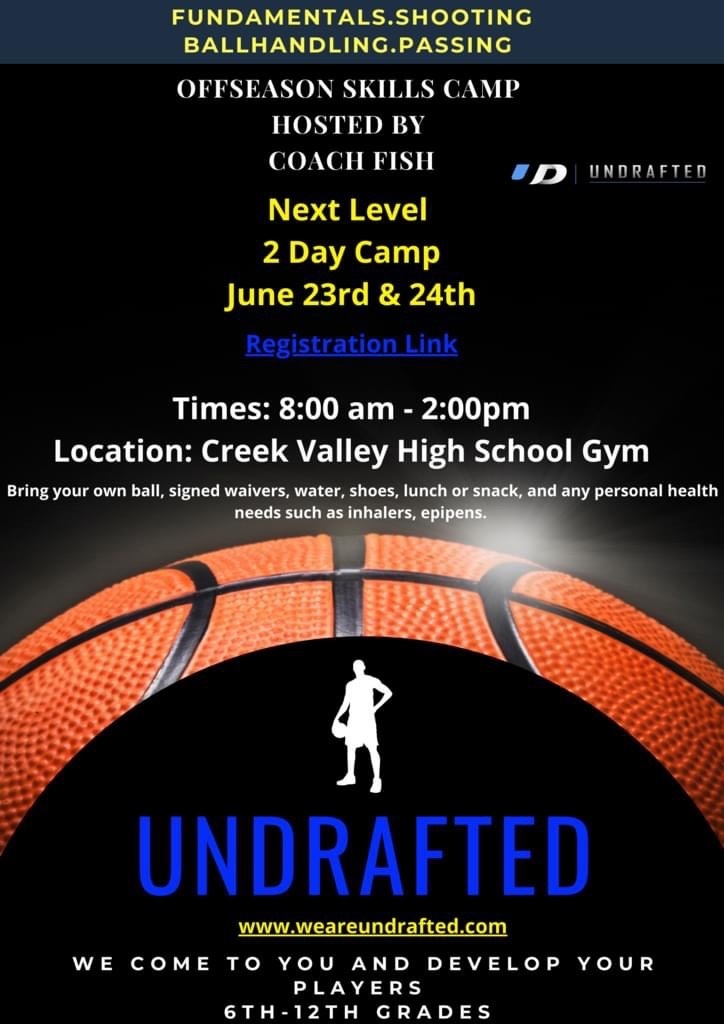 All Track athletes here is a track clinic on our track. This is a great camp! Please contact Billie Carlson, or Mrs. Koenen who will contact Billie.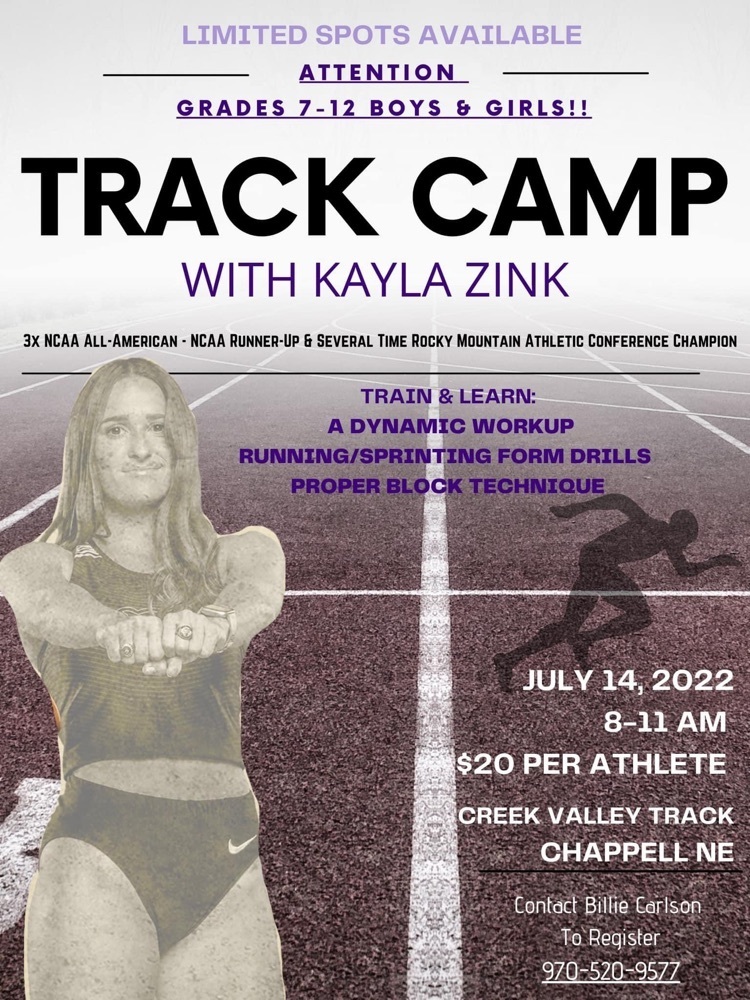 Creek Valley Boys Basketball team helping Federal Crop Insurance Agency with the annual shred a thon.