Happy summer! The supervised weight room for grades 7-12th will be opening JUNE 5th. When: Monday through Thursday 7:00-8:30am. This year there will be sport specific weight training programs. The programs will be available at the weight room each morning. Sports include, but limited to: Football, volleyball, basketball, golf, baseball, track and field. Hope to see you there!!
Some of the Creek Valley FFA Officers were able to attend COLT Conference in Aurora the past two days. They were able to learn about their office and the duties they are responsible for as well as to set some goals and plan some new events for the upcoming year.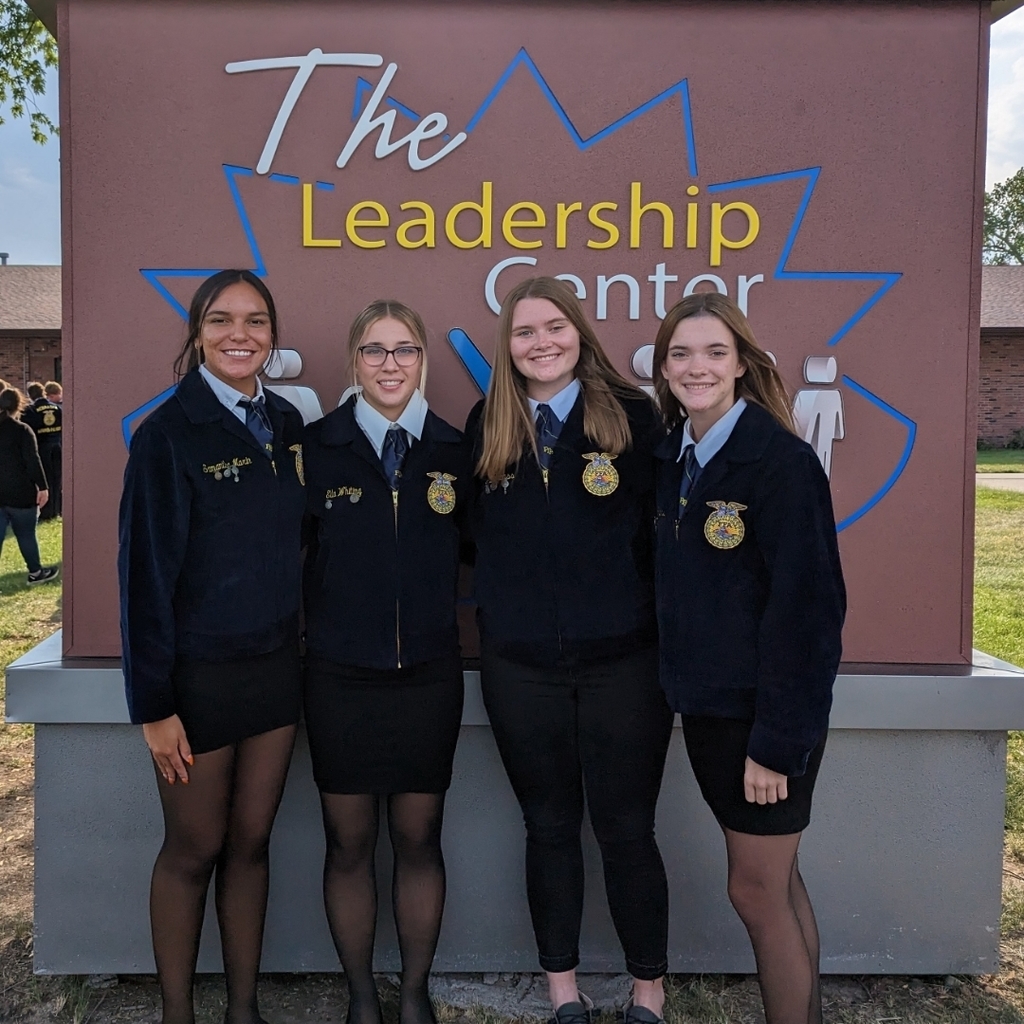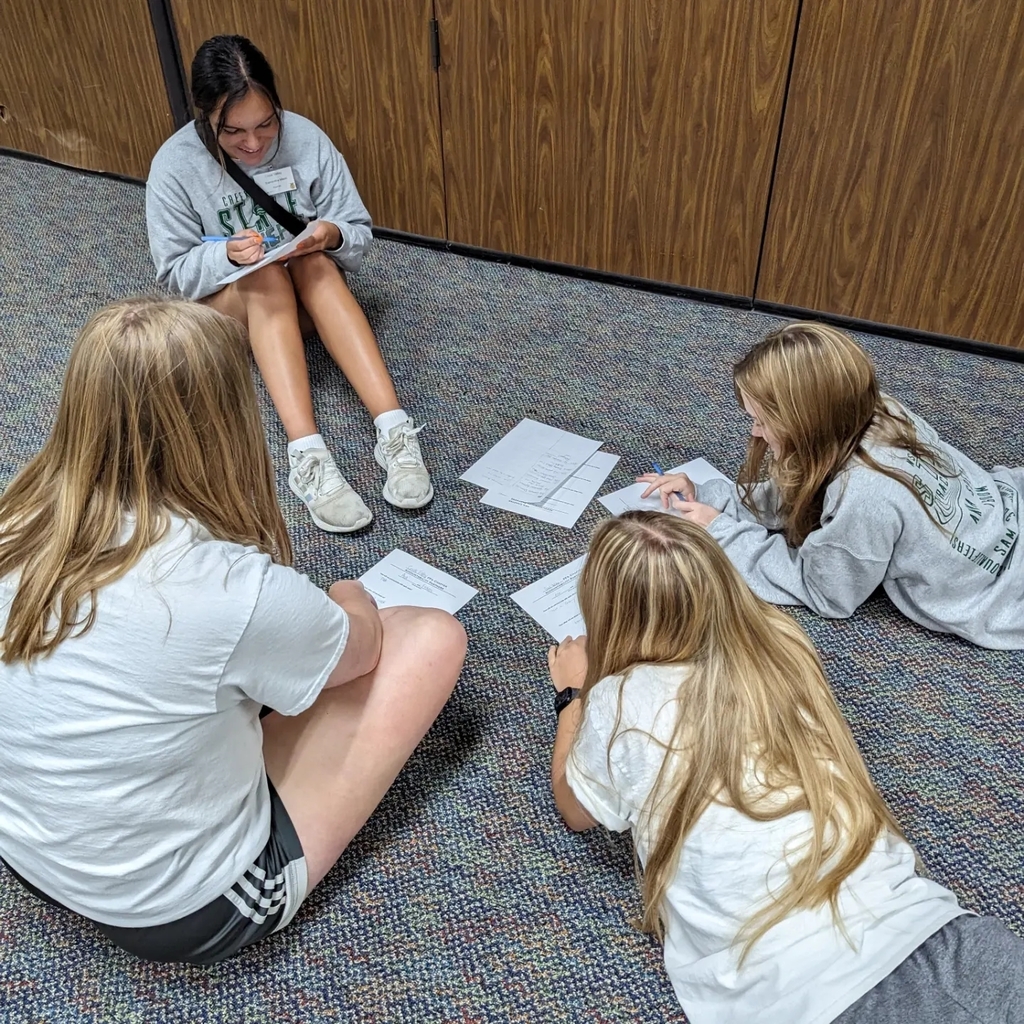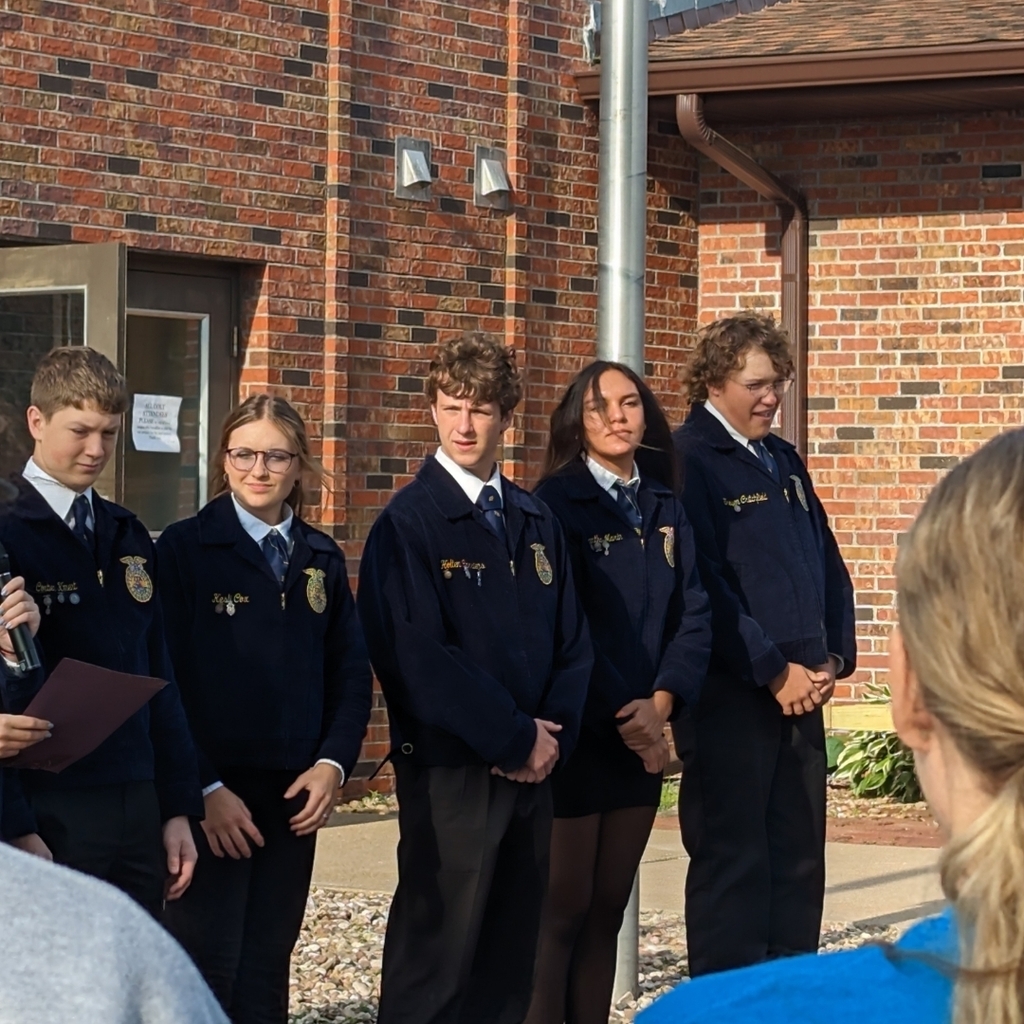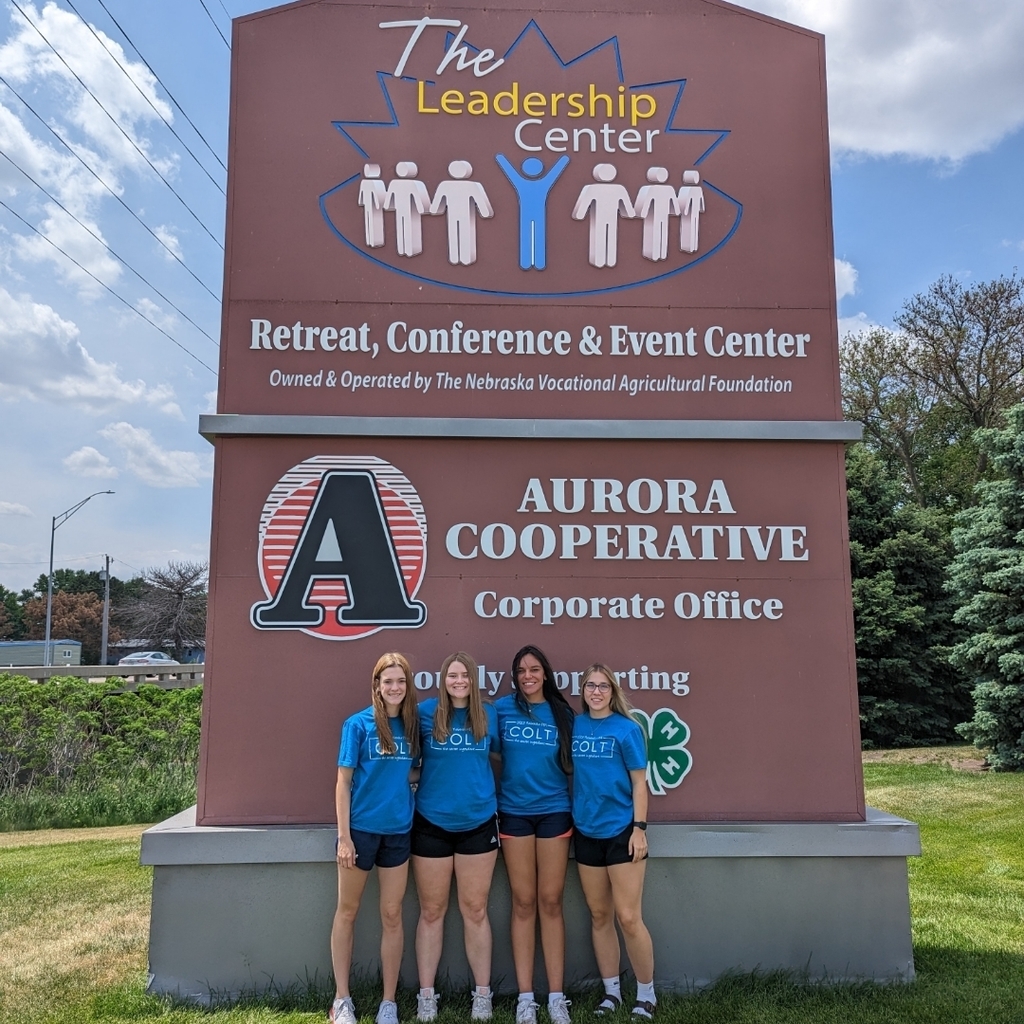 Anyone interested going to a football camp here is some information. As we get more camp information , for any sport, we will pass it on. Attached is the list of camp dates as well as other colleges that will attend Nebraska this summer. All camps are open to any and all high school athletes who wish to attend. This is a great opportunity for athletes to learn and connect with different college staffs. Players can sign up using this link!
https://www.mattrhulefootballcamps.com/
Hunter got some time in on the lathe, practicing some new tricks.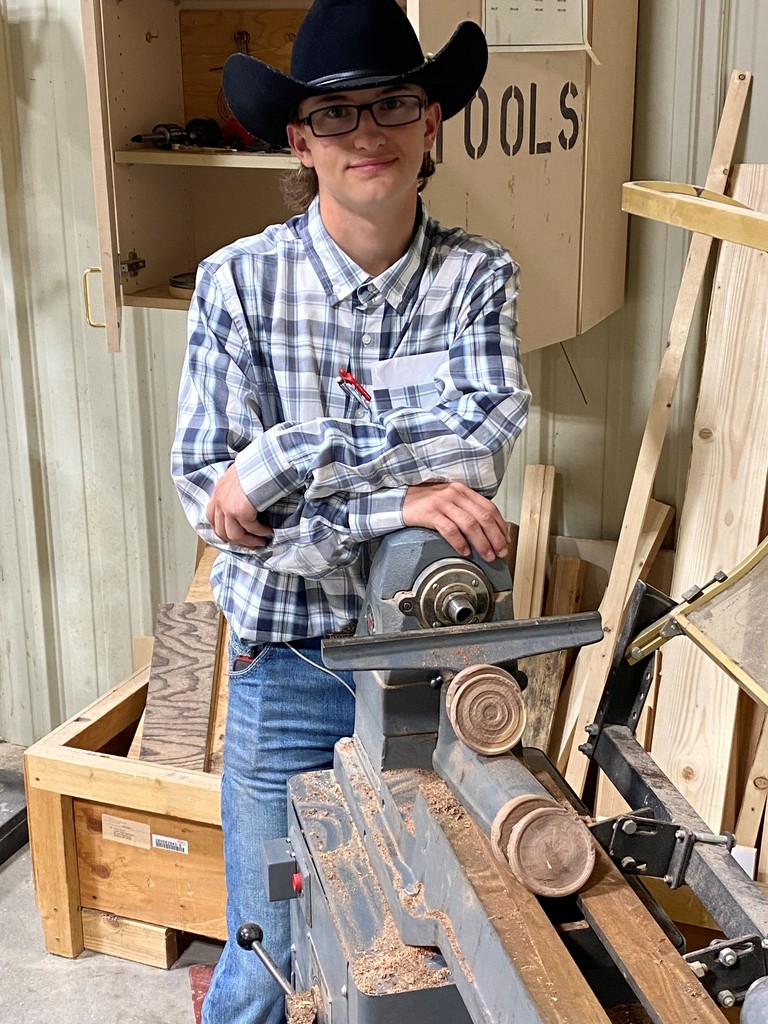 Sam Marin changing her record breaking time in the 3200m run. Congrats!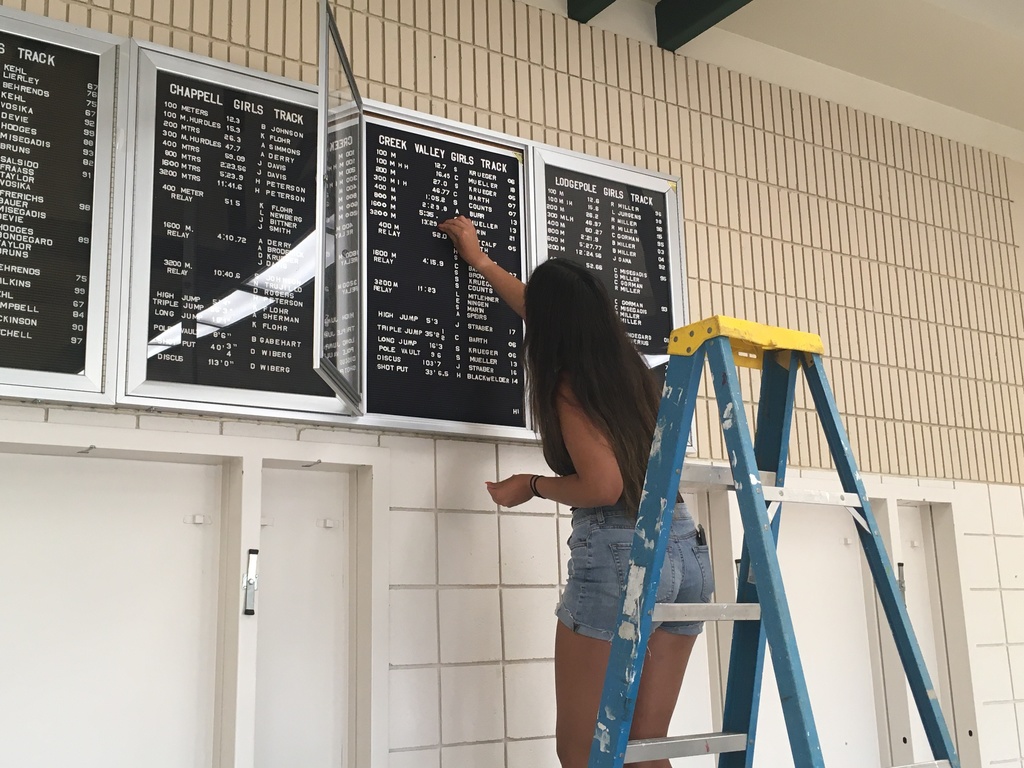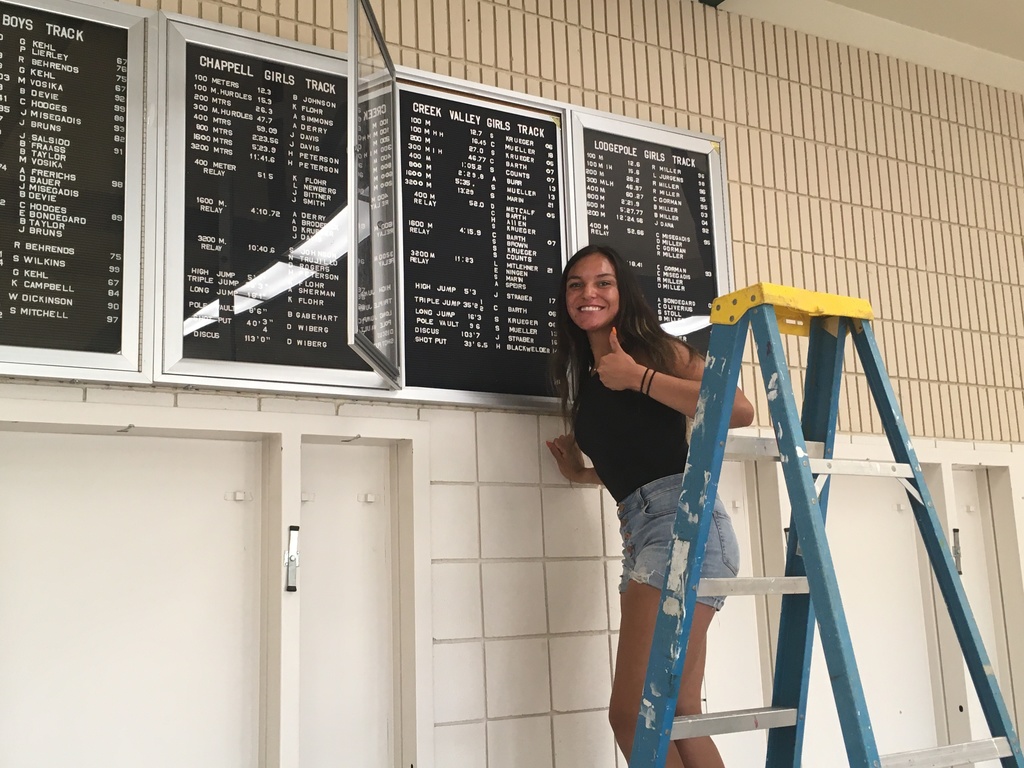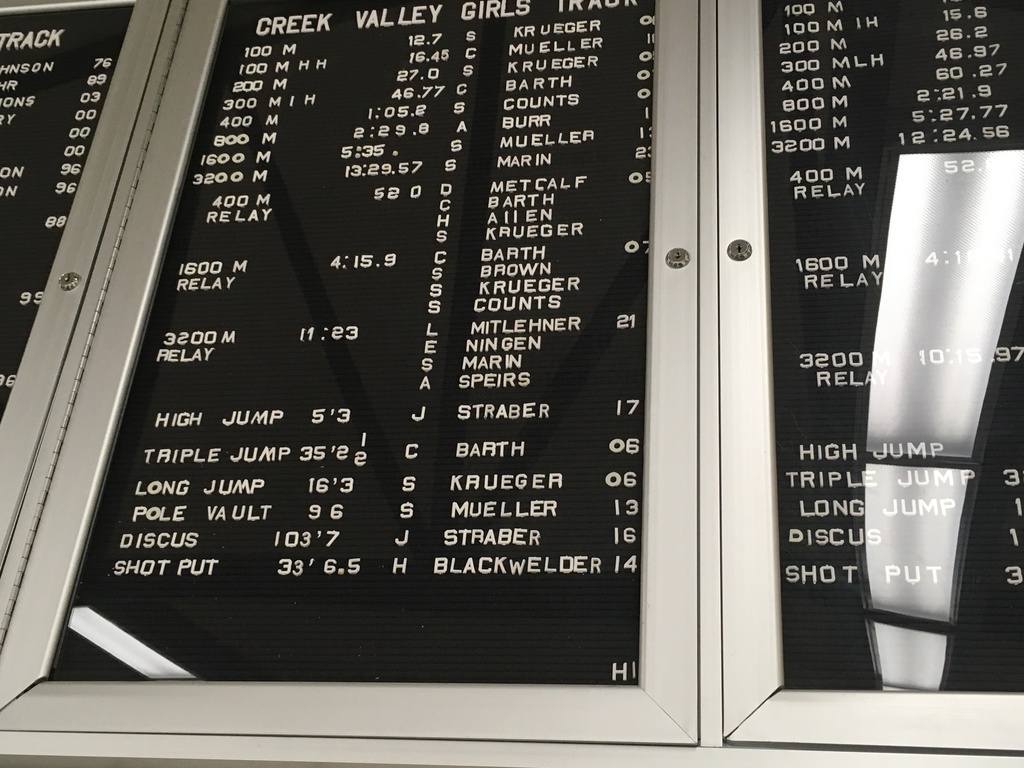 Izzy with the Composite she made for the Class of 2023! Good job!
Anna Speirs, CVH Junior, placed 14th in the 1600 meter run today at the Nebraska Class D State Track Meet. She got a new PR with a time of 5:55.14! So proud of you, Anna and Samantha, for your races this week at state and all your hard work this season!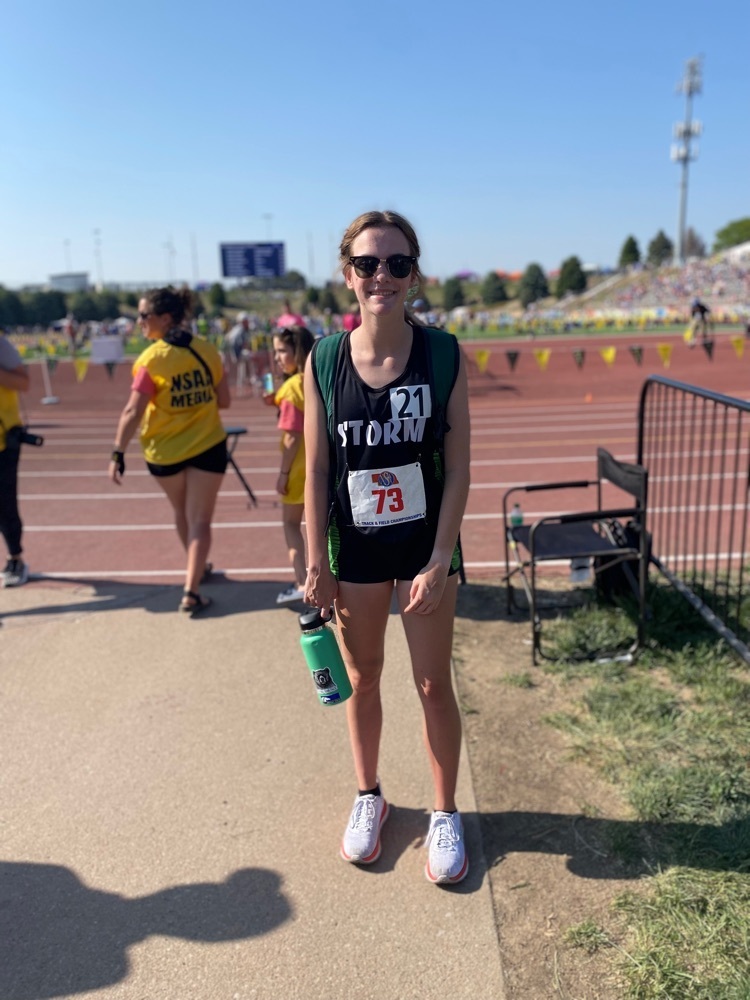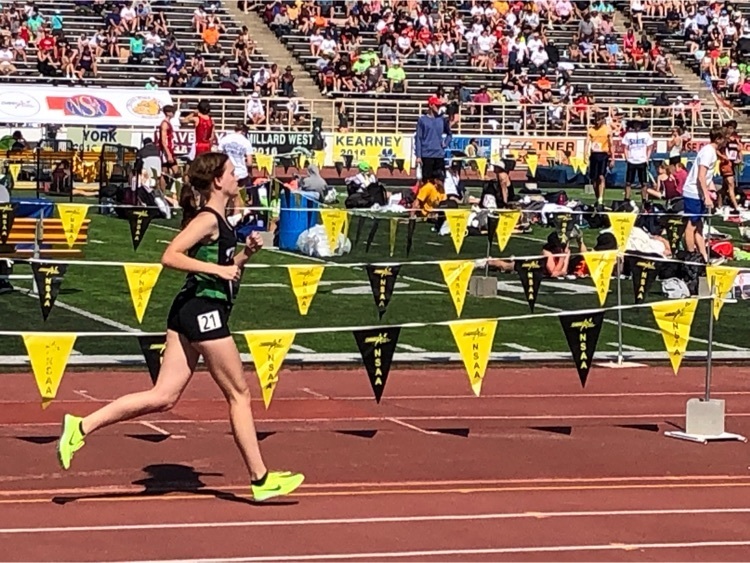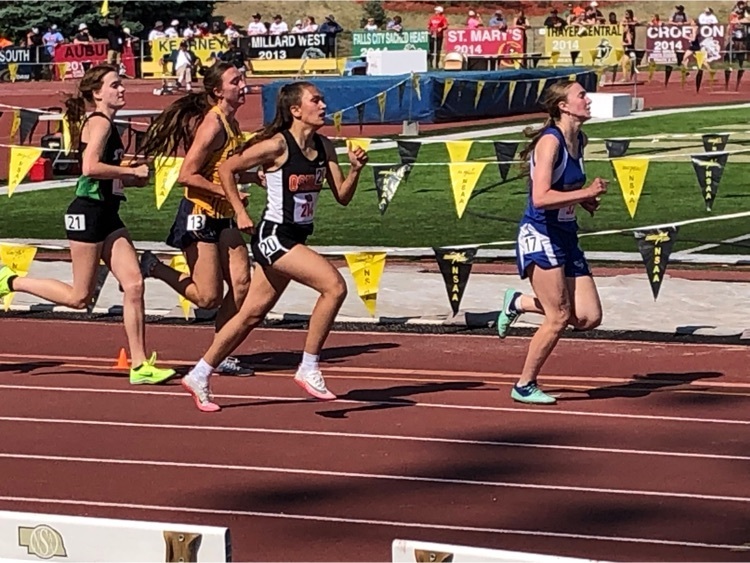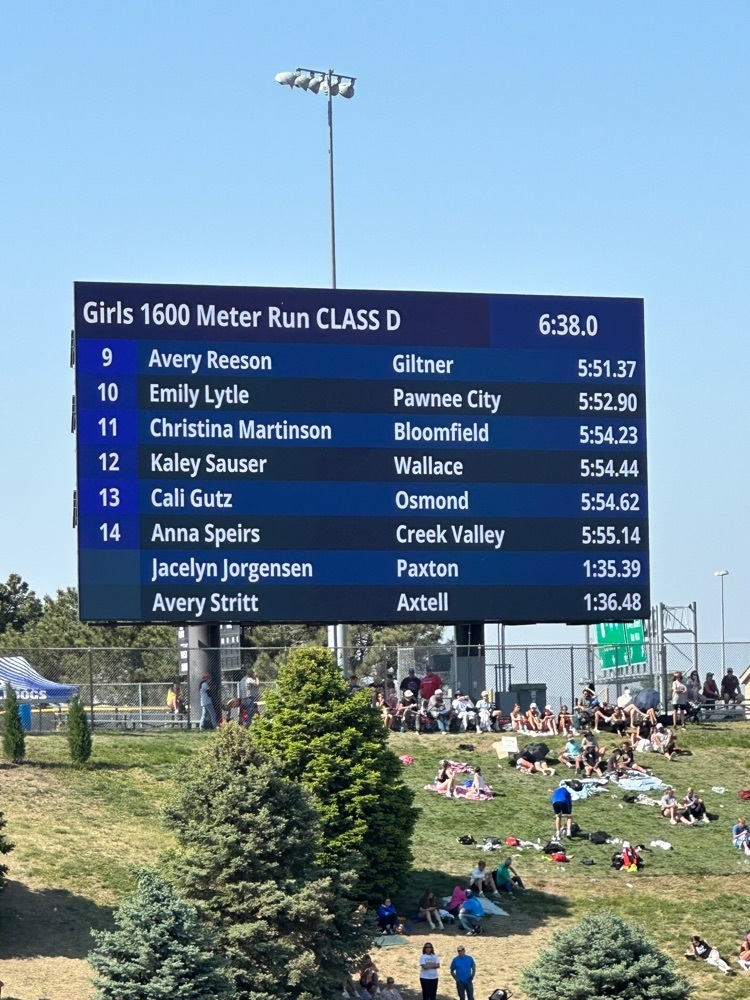 Our Elementary Field Day Egg Toss Winners: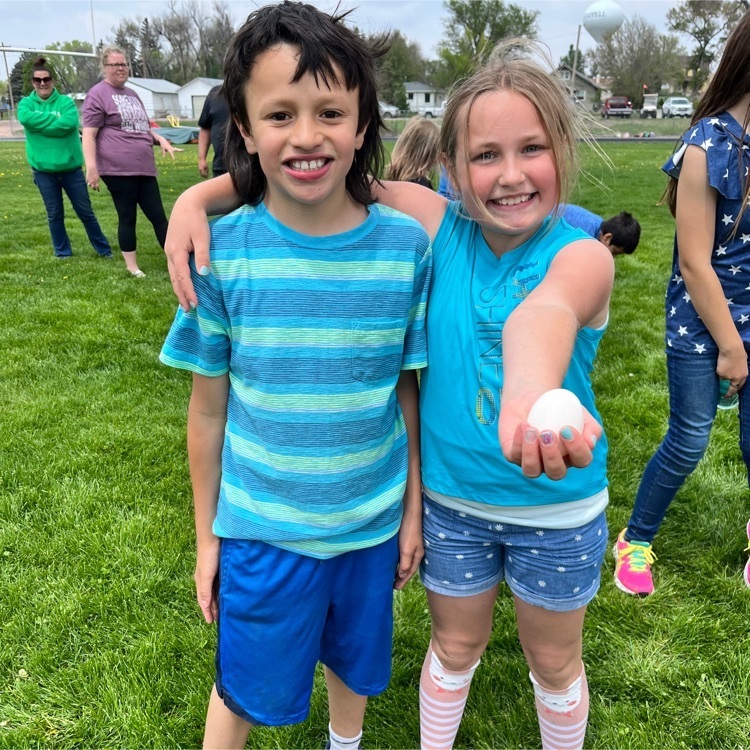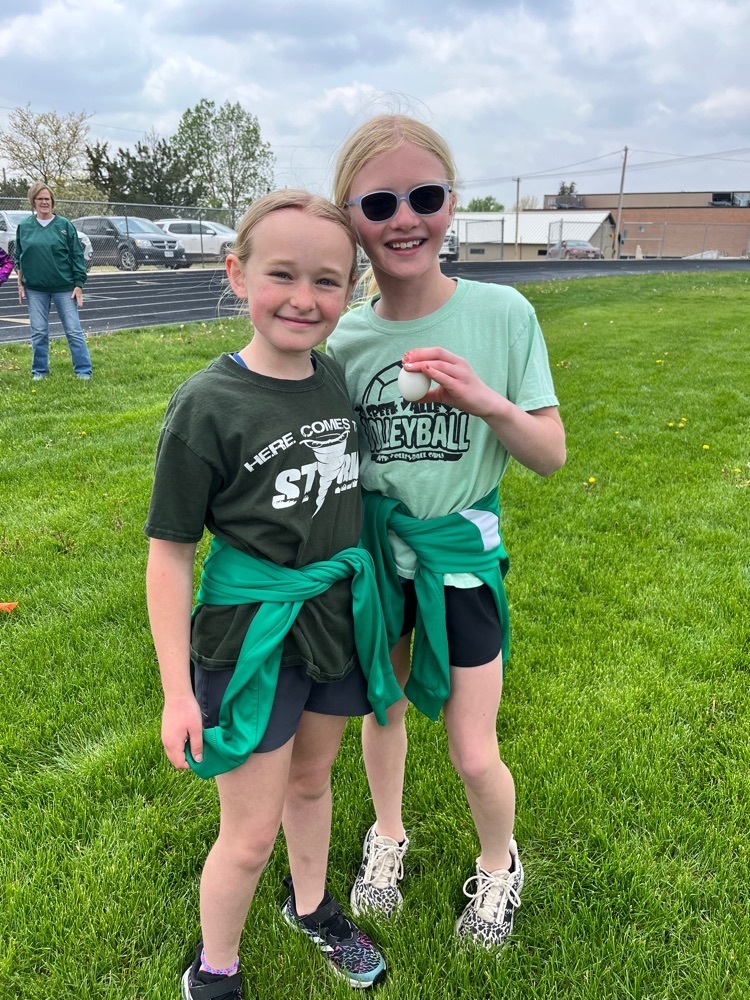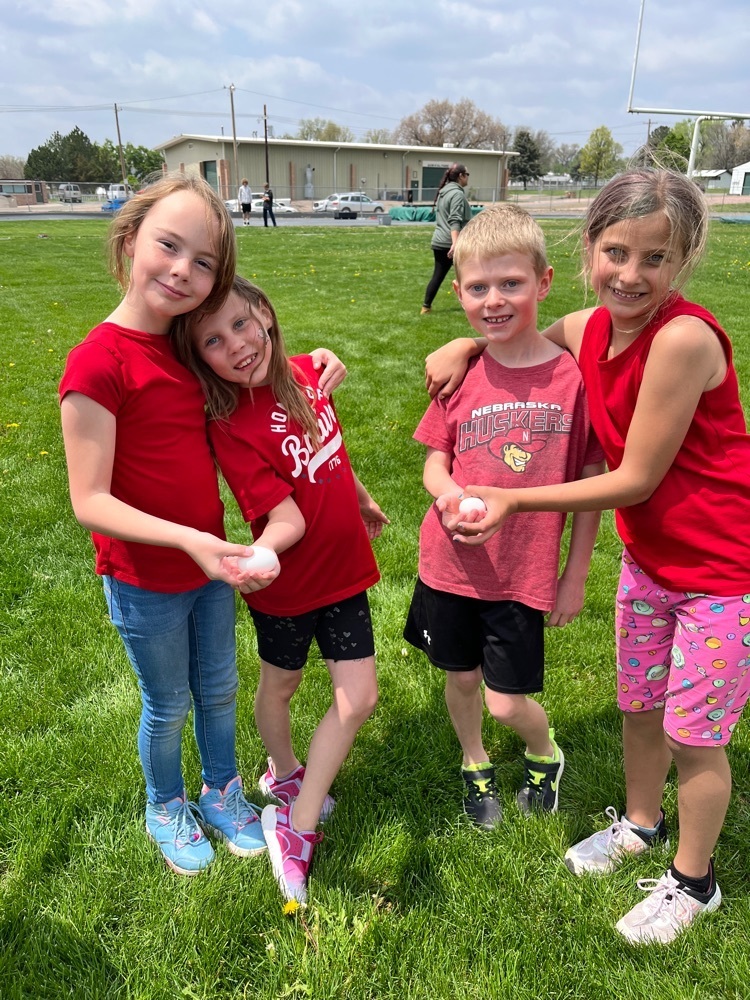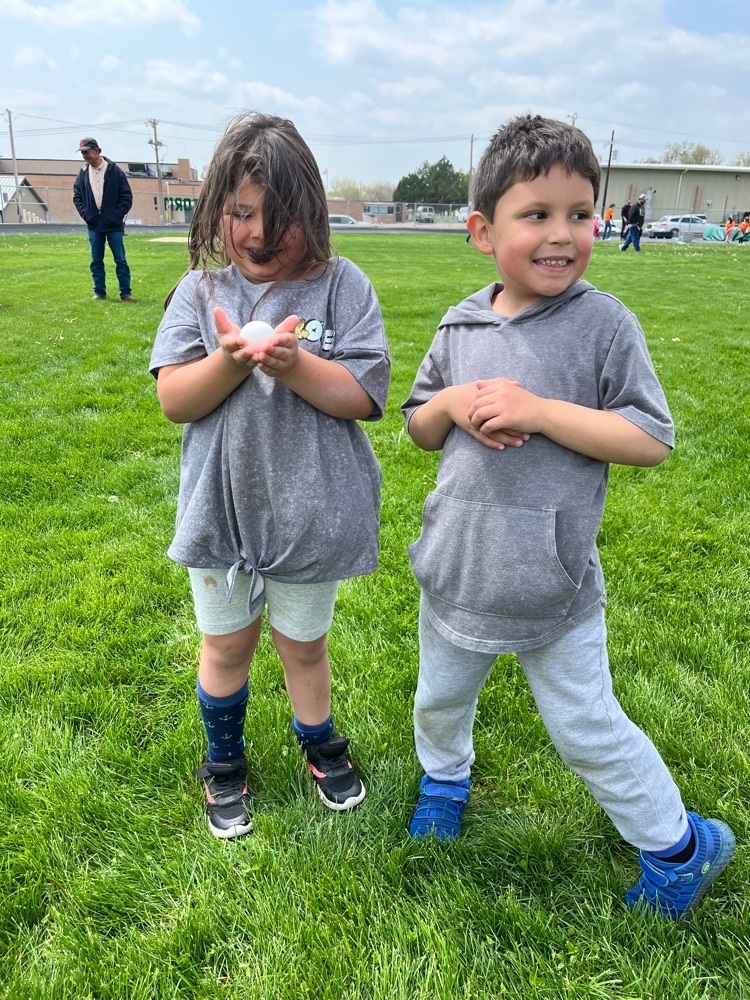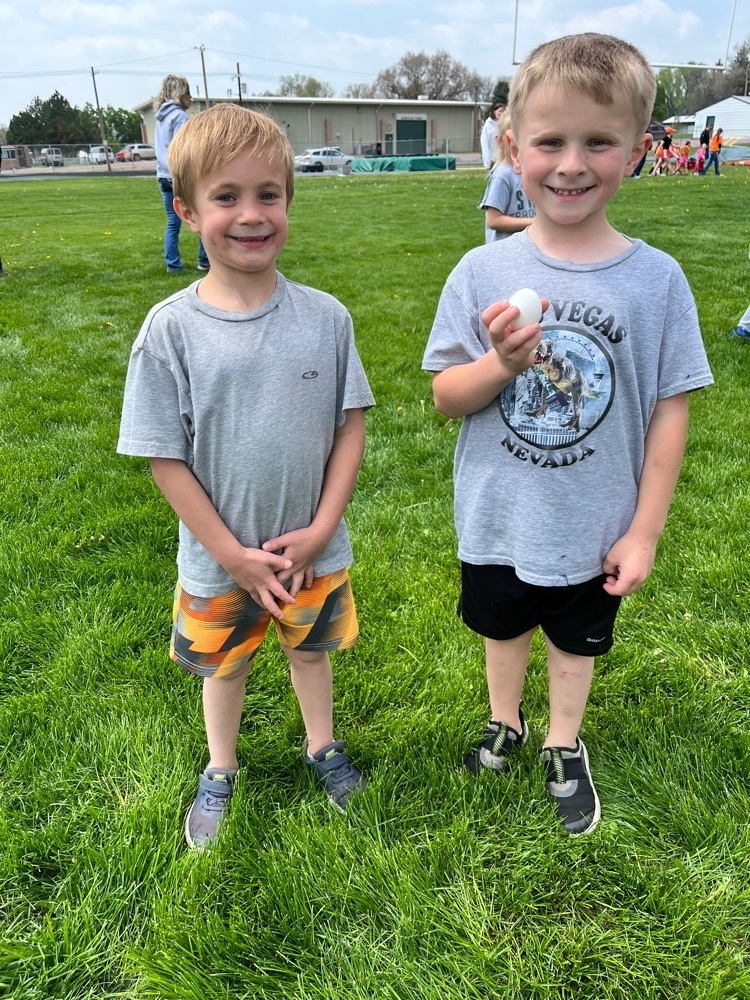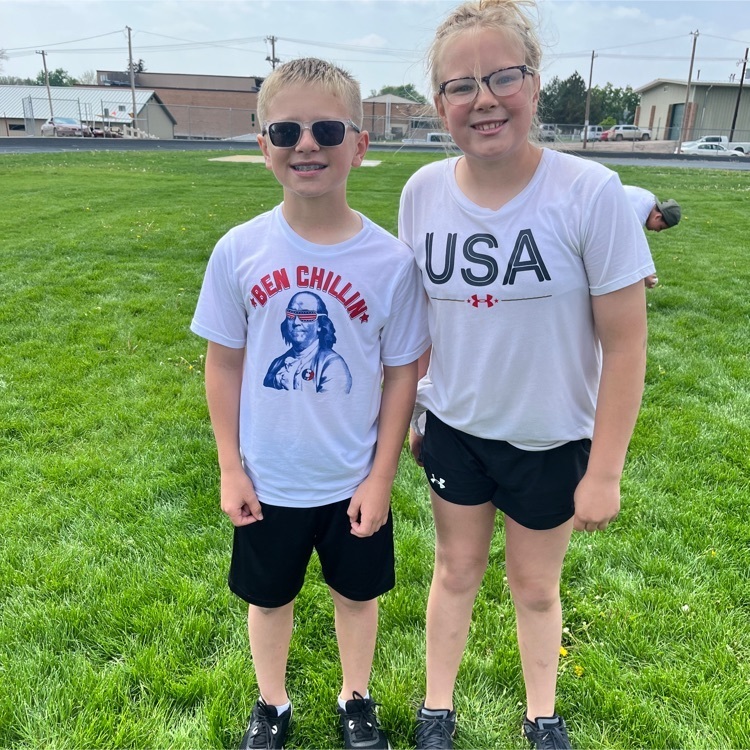 Creek Valley Junior, Sam Marin, broke the school record in the 3200 meter run (2 mile) this afternoon at the Nebraska State Track Meet. She finished 15th and her time was 13:29.57. Congratulations, Sam, for placing 15th in Class D and for breaking your 13:55.40 school record!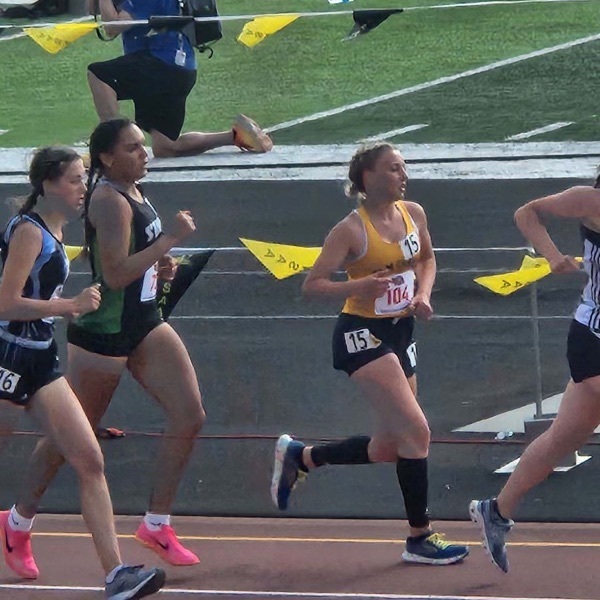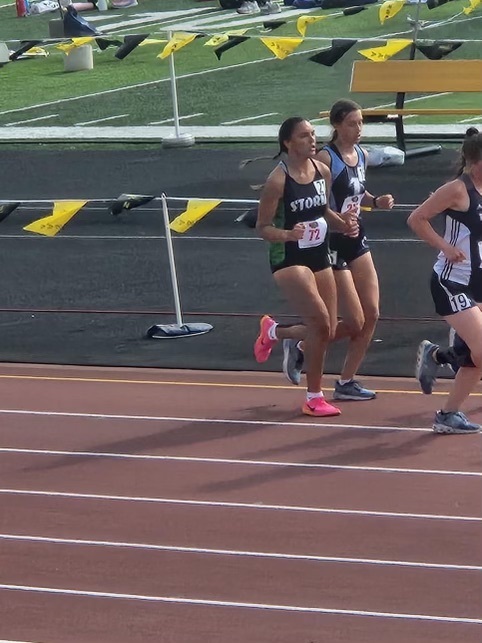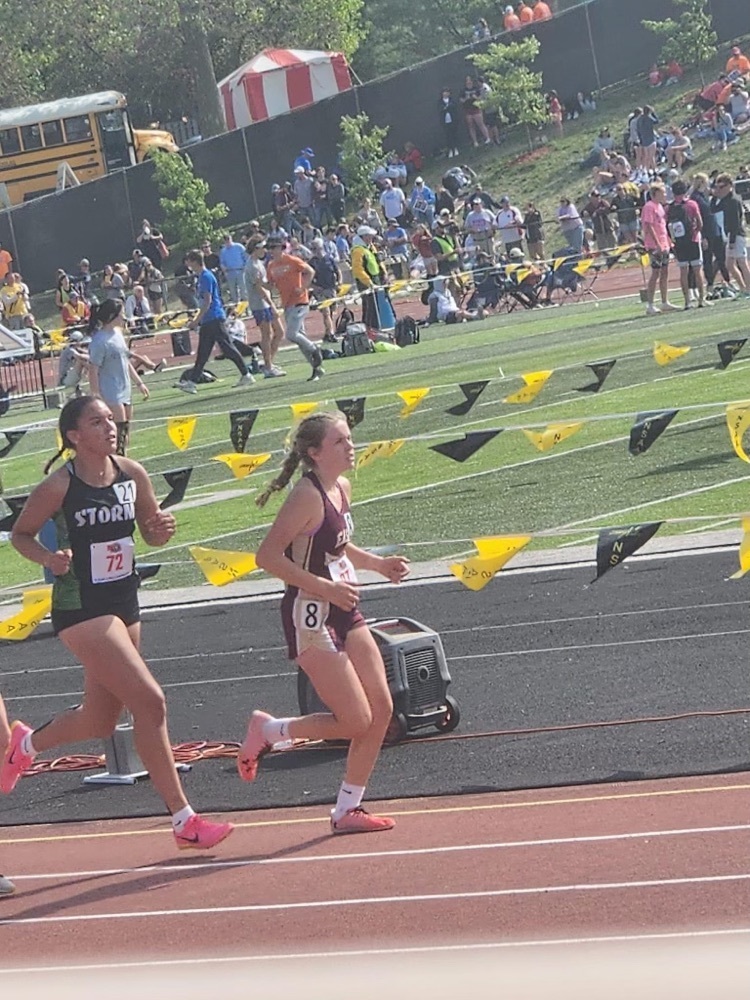 Nellis, Thayne and Conor showing off their nightstands they built in 8th grade shop class. Fine work gentlemen. (Projects from left to right are Thayne's, Nellis' and Conor's)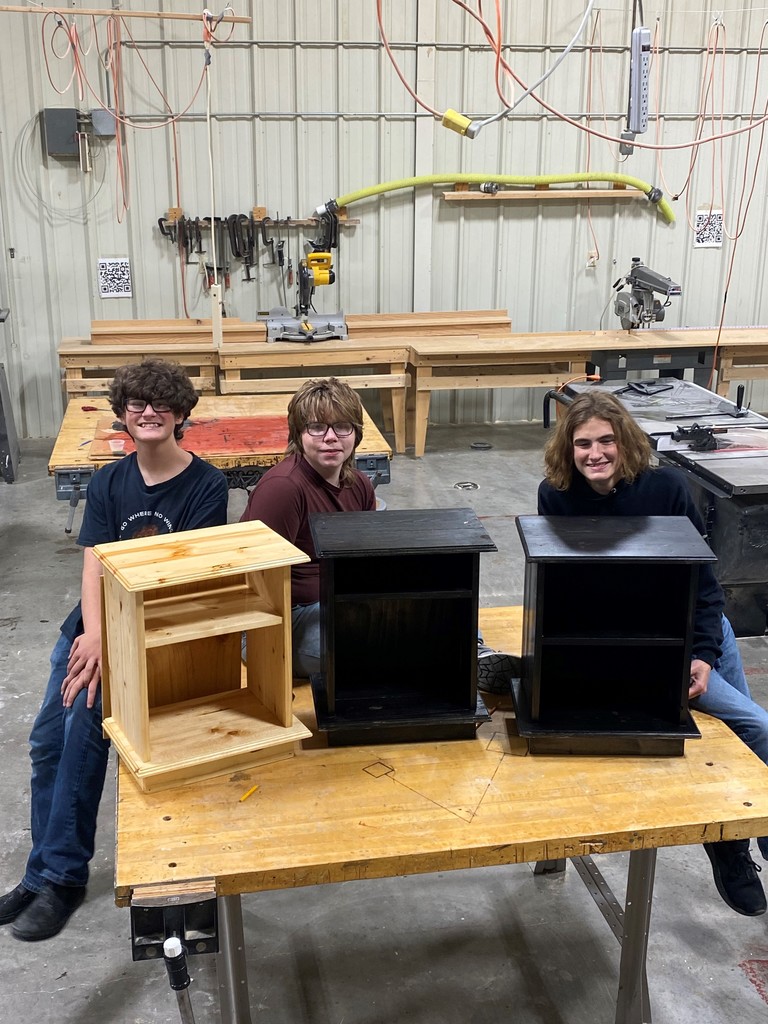 Congratulations to Delaney Perry for winning 3rd Place in a national art contest, APH InSights Art which is an annual art competition for artists who are blind. Delaney won 3rd place for the 4th, 5th, and 6th grade group! She will receive a gift card and will be invited to an awards ceremony in Louisville, Kentucky! Special shout out to Michelle Rust for all of her work getting Delaney entered into this contest!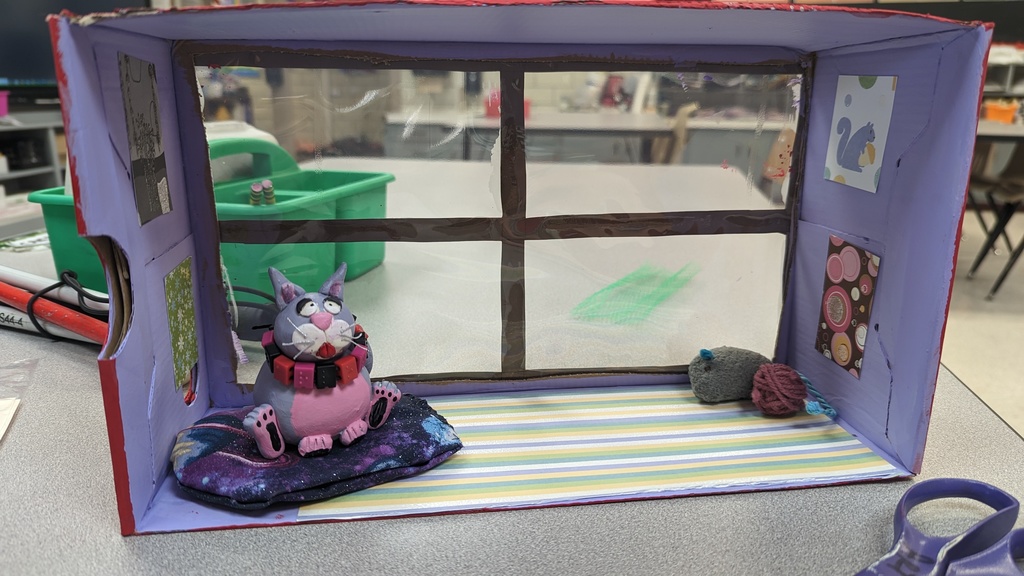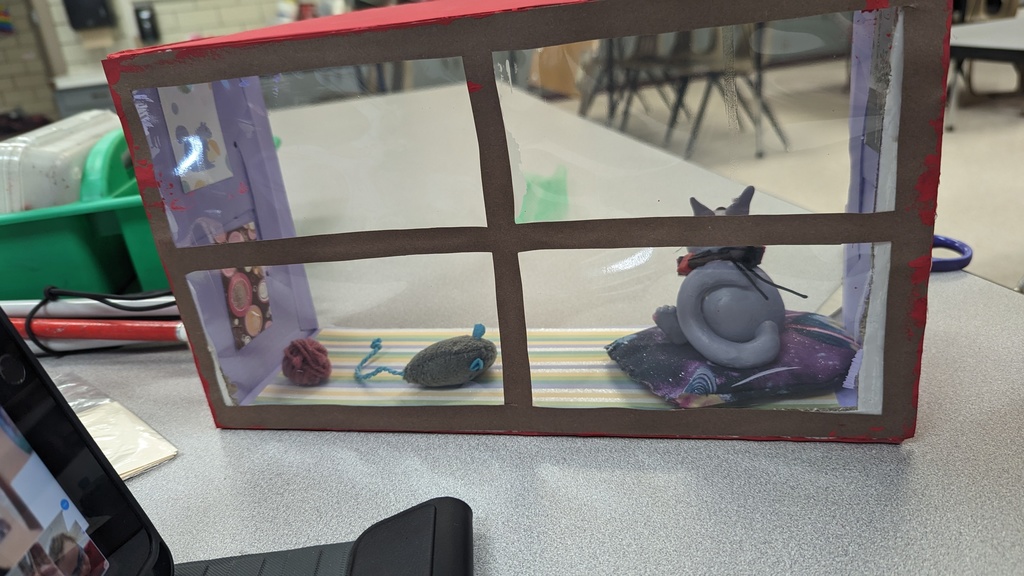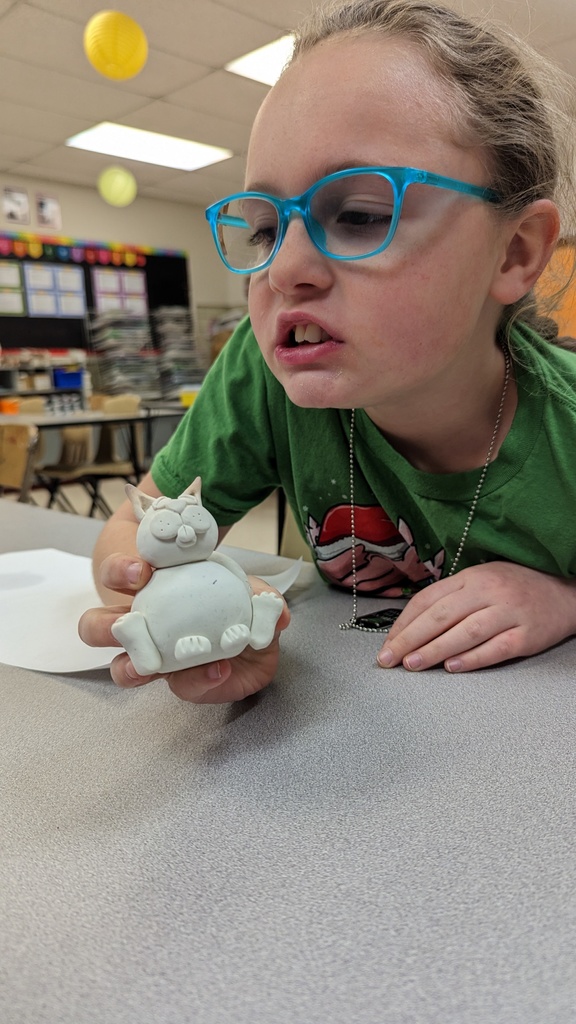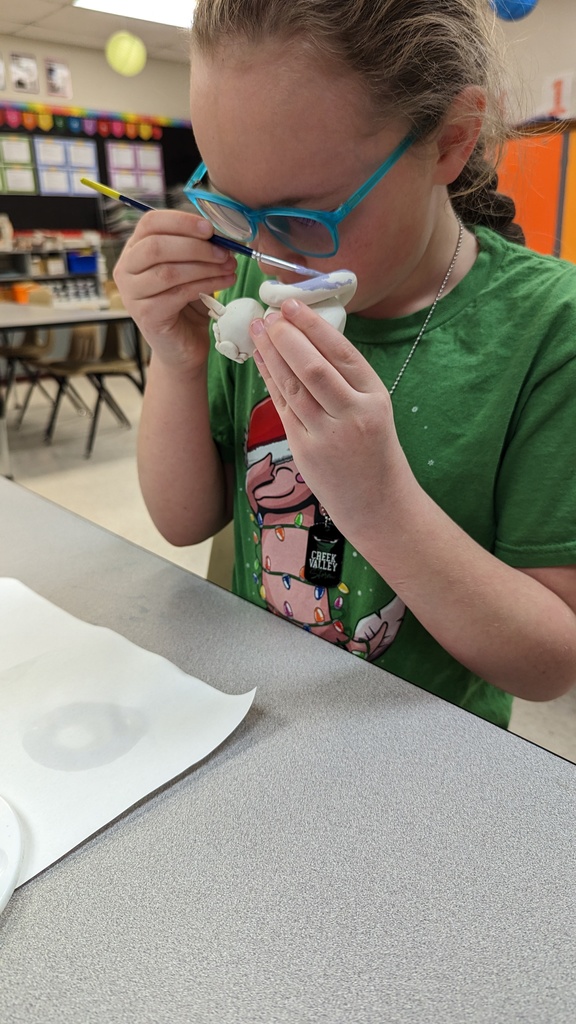 Thank you to the Chappell Volunteer EMT's for the visit to Creek Valley Elementary this week to celebrate EMS Week.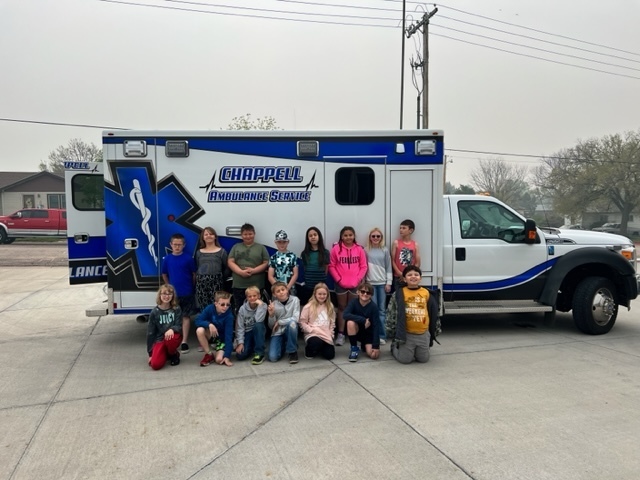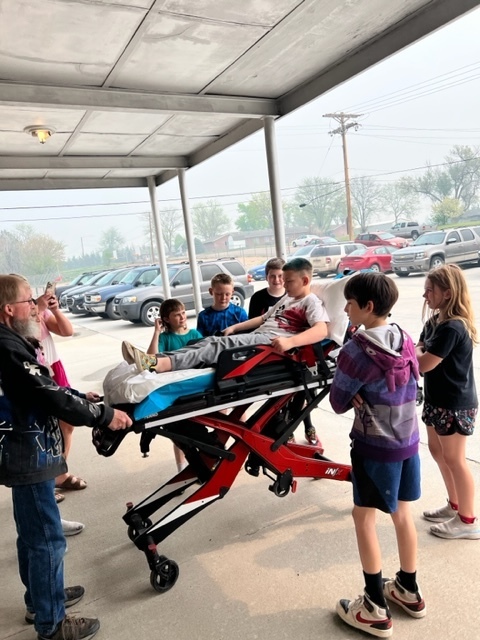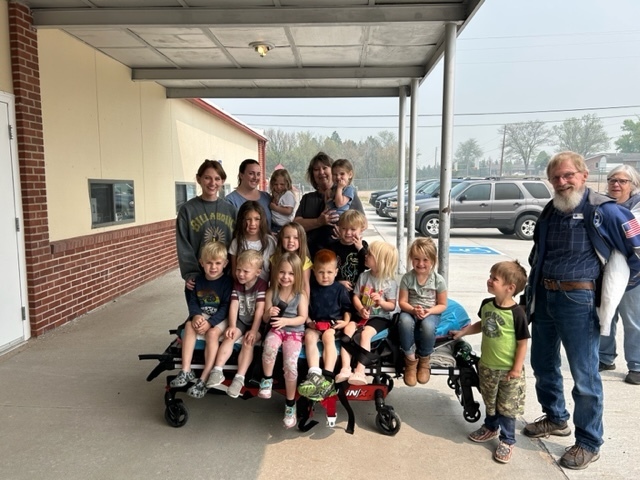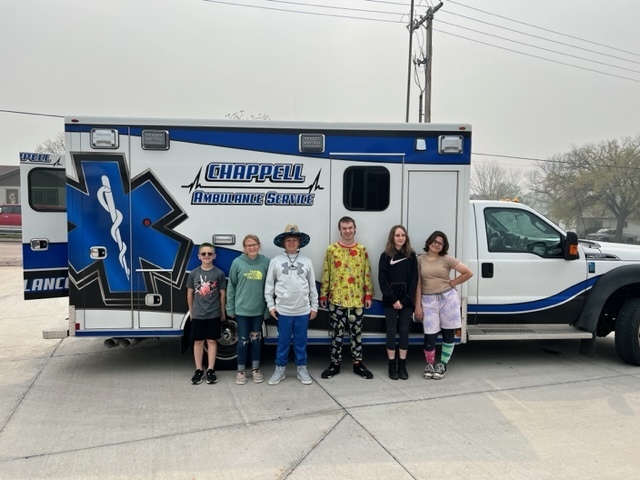 The three amigos, Ava, Chloa and Talon finished up some more work out in the shop this week!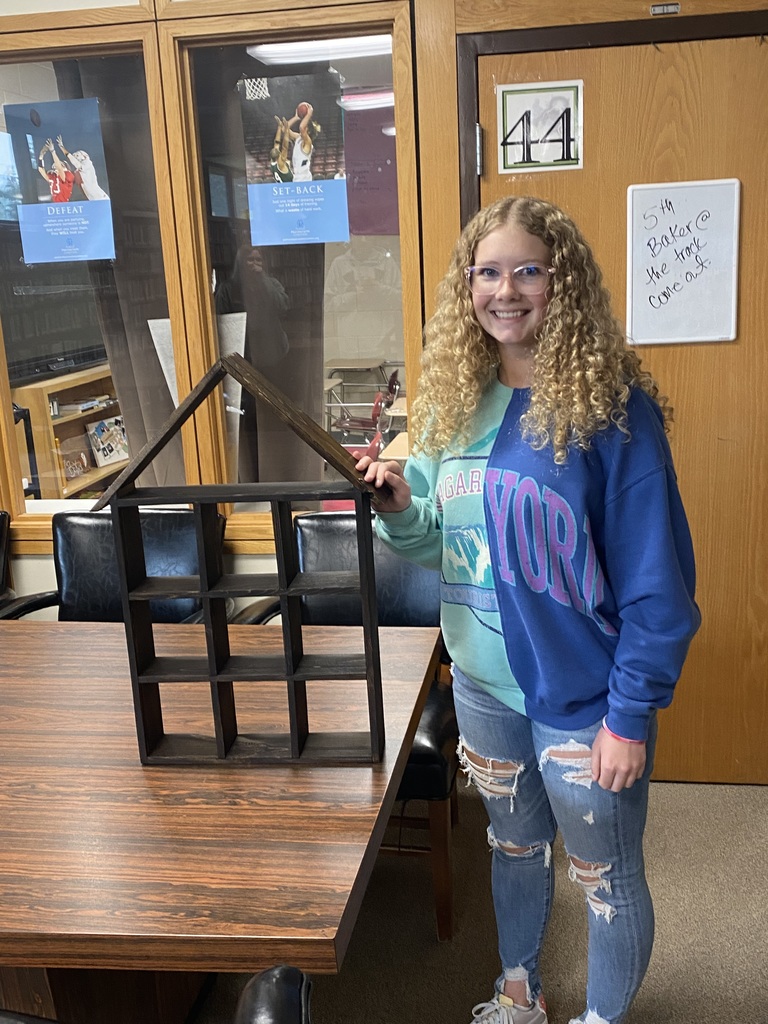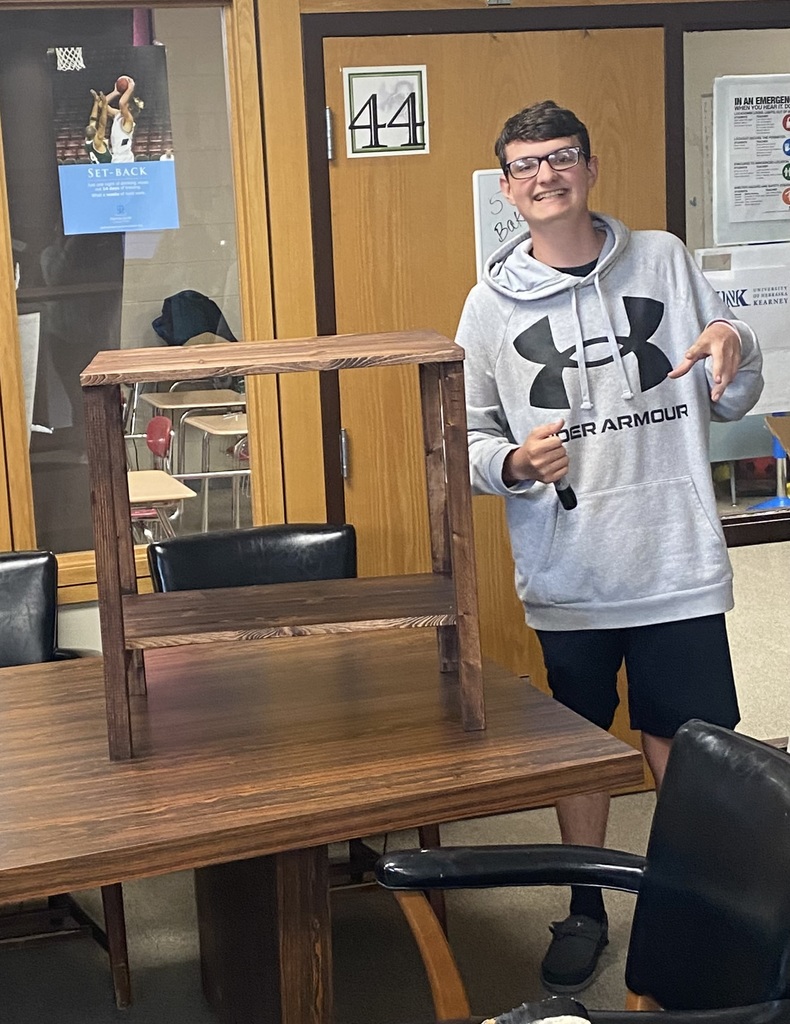 Chloe wrapped up with her nightstand this week!
Hope Squad is celebrating Hope Day at CVH. May is mental health awareness month and we started our day off by spreading a little hope around. Students and staff received tips for taking care of their mental health this summer, Hope Squad wristbands, and Lifesavers this morning.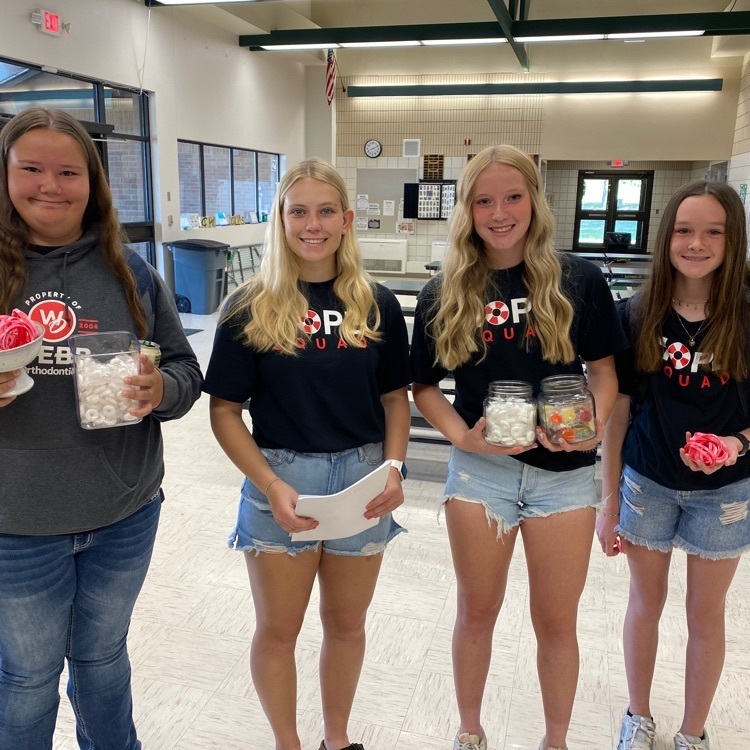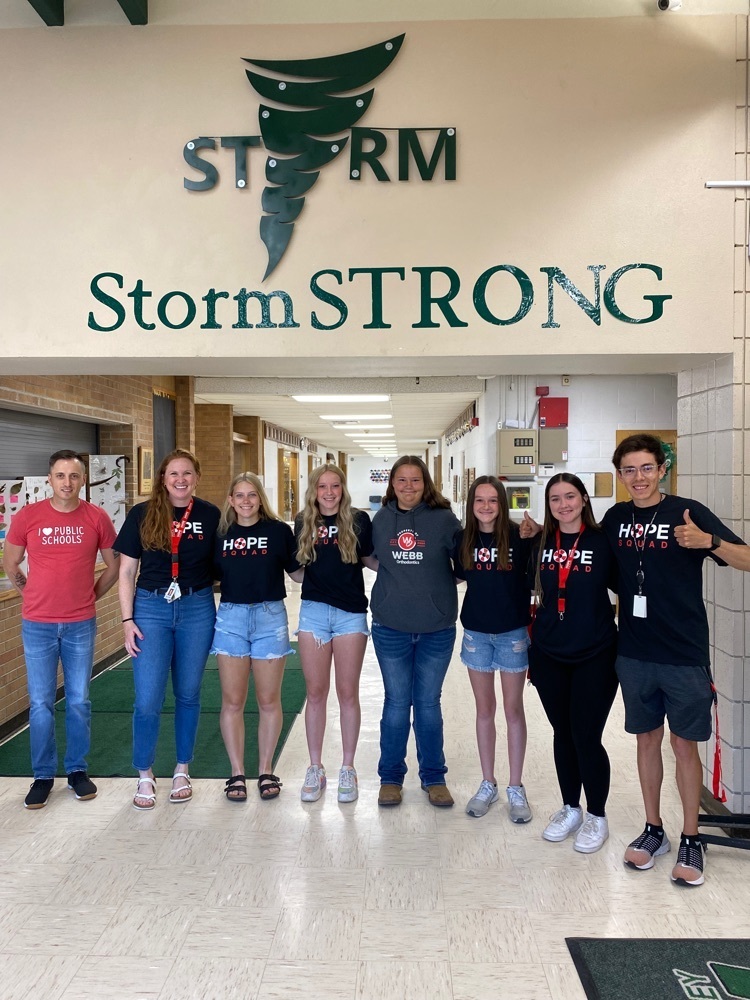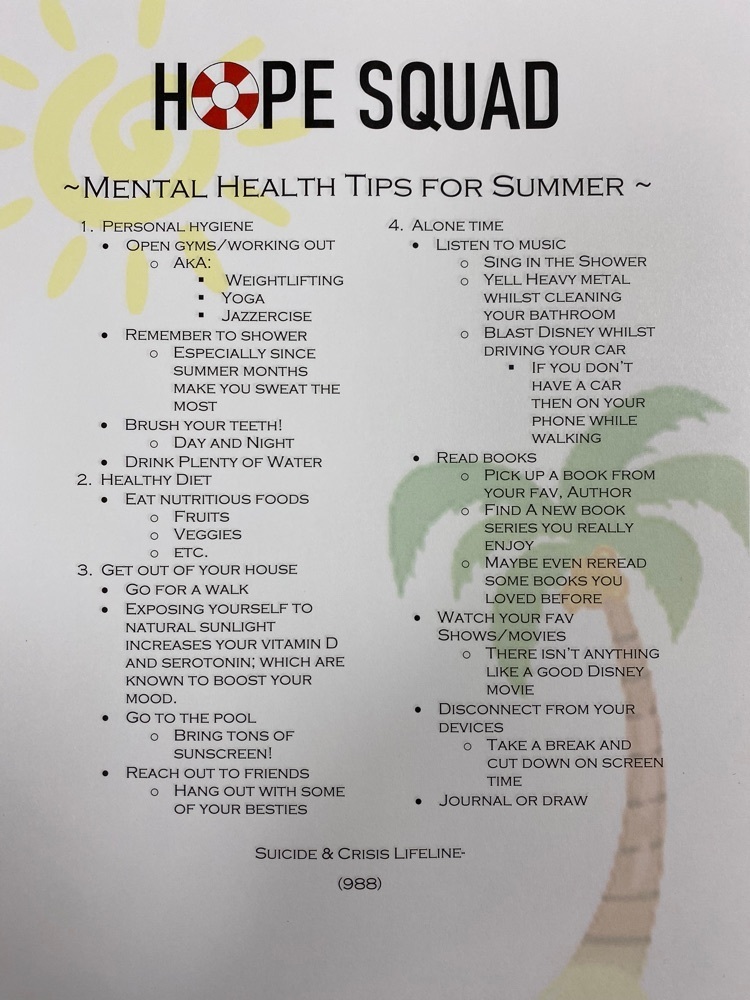 Reminder: Elementary Field Day is coming up! Please see the attached for information.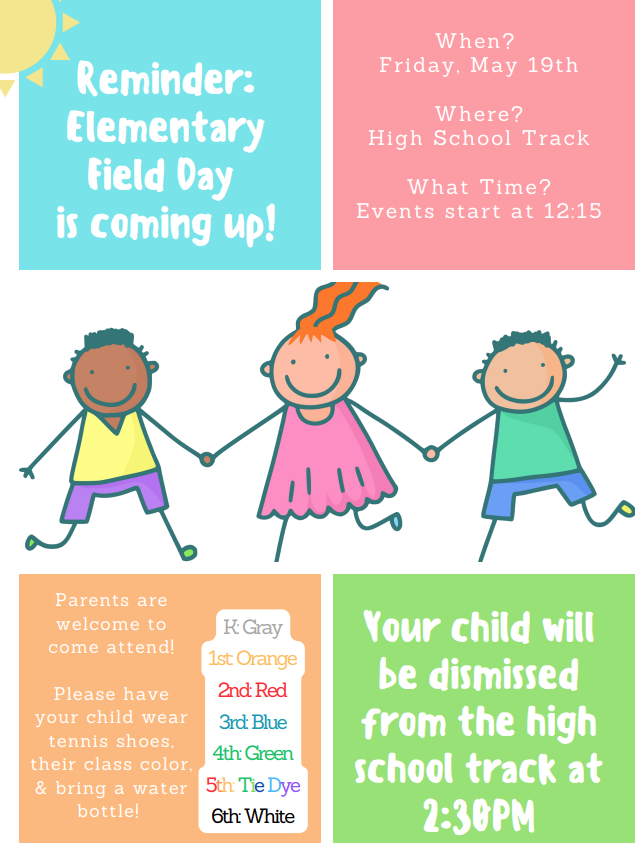 Our Creek Valley seniors are gearing up for graduation tomorrow. We are sending a huge thank you to everyone at Adams Bank and Trust for serving us a wonderful breakfast. And thanks to the elementary and high school staff and students for the parade and support today. Go Storm!